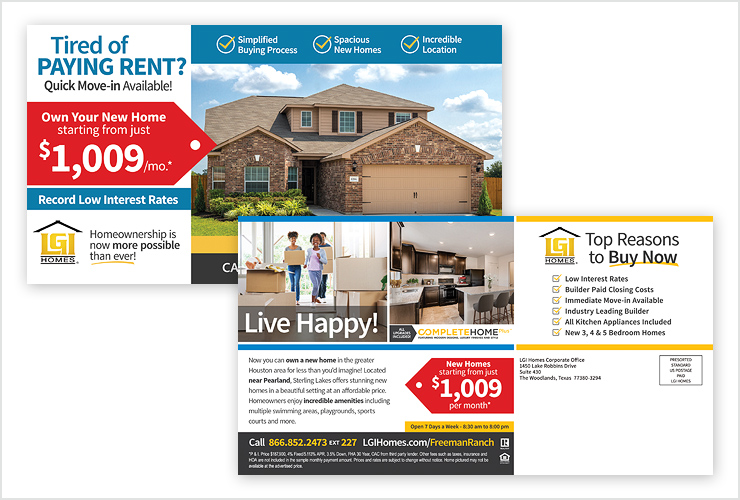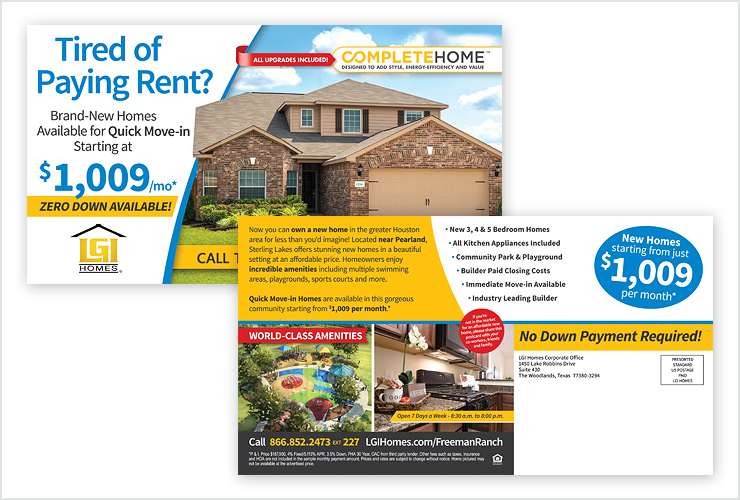 LGI Homes Mailer Designs
Nationwide Locations
As one of our largest clients, LGI Homes has a long history with redGiant Creative. Since 2003 we have acted as an in-house multimedia and design agency for LGI Homes handling every aspect of their visual design and marketing collateral needs. We recently helped them migrate to an all digital, on-demand printing system that involved designing a modular mailer design that can be edited in real-time creating a much more efficient print production process.
From designing their website to mailers, sales office displays, eblasts and awards shows, there isn't a single visual element that redGiant Creative hasn't been fully involved in from start to finish.
❰❰ BACK TO PRINT MEDIA
NEXT PROJECT ❱❱