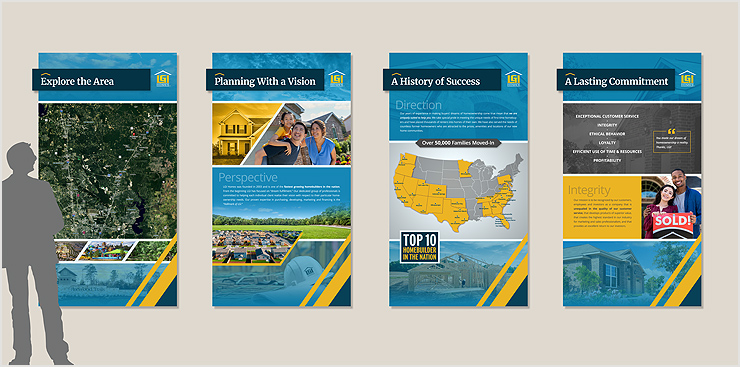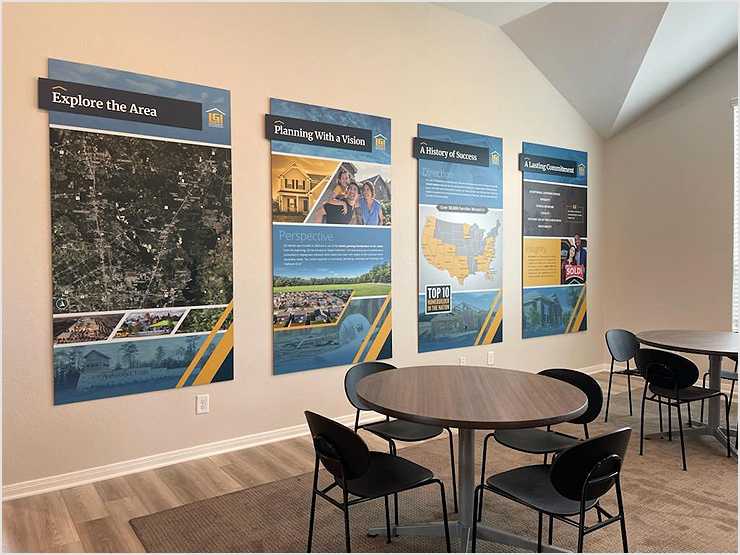 LGI Homes Sales Center Displays
The Woodlands, TX
Since 2003 redGiant has designed the sales center displays that LGI Homes uses in every community and region across the country. These displays act as a powerful tool to introduce potential buyers to the community and ultimately help drive home sales for the company.
redGiant Creative has handled all of LGI Homes' marketing materials including their website design, mailers, display ads, eblasts and billboard designs for the past 15+ years.
❰❰ BACK TO DISPLAYS
NEXT PROJECT ❱❱