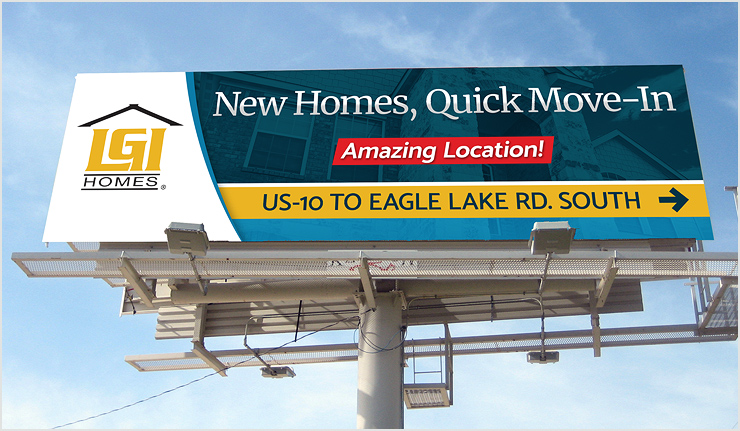 LGI Homes Billboard Design
Nationwide Locations
As one of our largest clients, LGI Homes has a long history with redGiant Creative. Since 2003 we have acted as an in-house multimedia and design agency for LGI Homes handling every aspect of their visual design and marketing goals.
From designing their website to mailers, sales office displays, eblasts and awards shows, there isn't a single visual element that redGiant Creative hasn't been fully involved in from start to finish.
❰❰ BACK TO PRINT MEDIA
NEXT PROJECT ❱❱