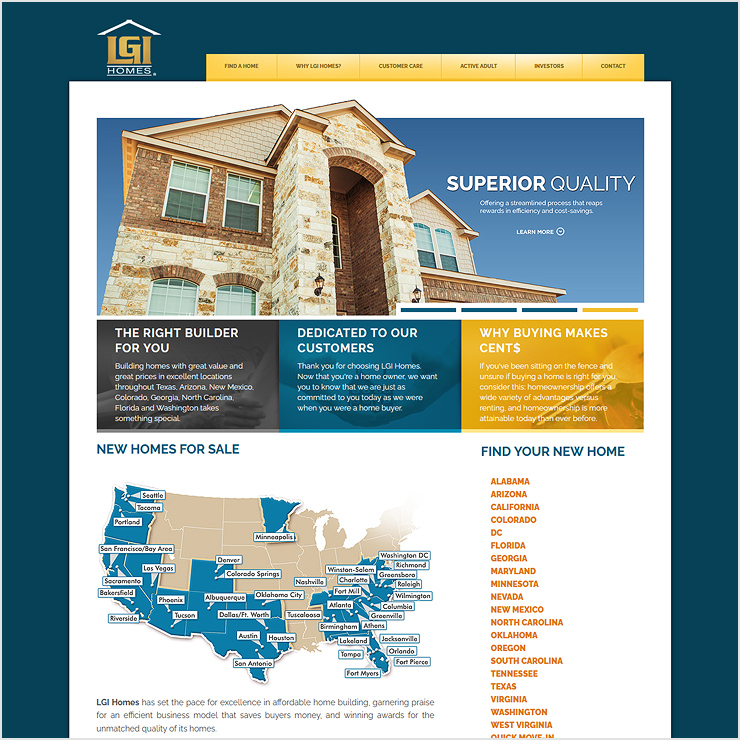 LGI Homes Website Design
Nationwide Locations
LGI Homes, a Houston-based contemporary home builder currently ranked #15 in the country, needed a brand new website to showcase their newly developed communities. We were able to create a cohesive look and feel that included their existing corporate identity and color scheme.
The website also features a custom designed content management system giving them the ability to update content throughout the site which ultimately helped turn it into a powerful sales and marketing tool.
This project included overall visual design, website architecture, the implementation of a custom built sitewide content management system as well as print media mailer and ad designs as well as on-going sales center design and production.
❰❰ BACK TO INTERACTIVE
NEXT PROJECT ❱❱