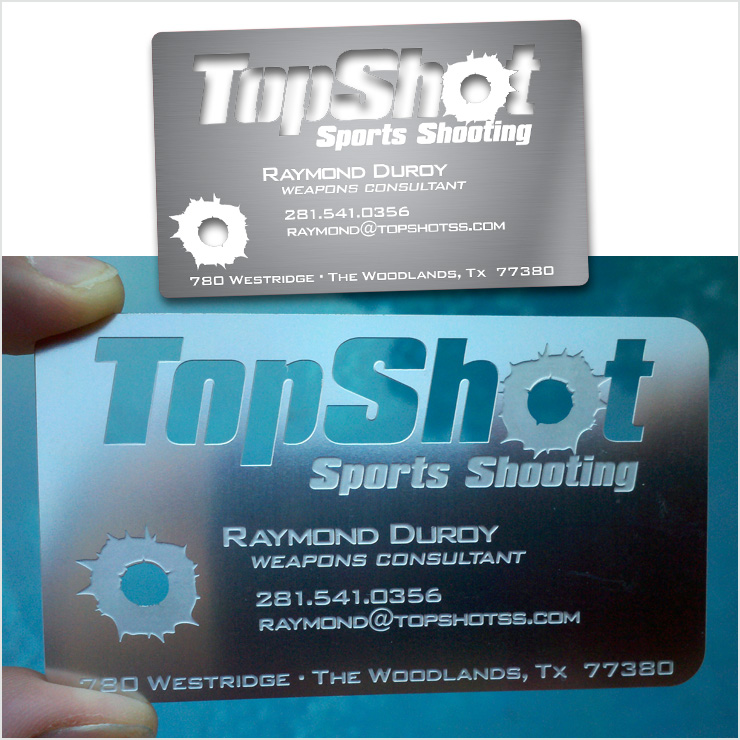 Top Shot Metal Business Card Design
Houston, TX
Stainless steel business cards? Oh yes we did! It would be against the very laws of nature to have a crappy business card when you're a professional weapons consultant.
We went through a number of logo designs before settling on the final piece, all the while keeping in mind the potential to use laser metal cutting to achieve the look we wanted. BANG!
❰❰ BACK TO PRINT MEDIA
NEXT PROJECT ❱❱