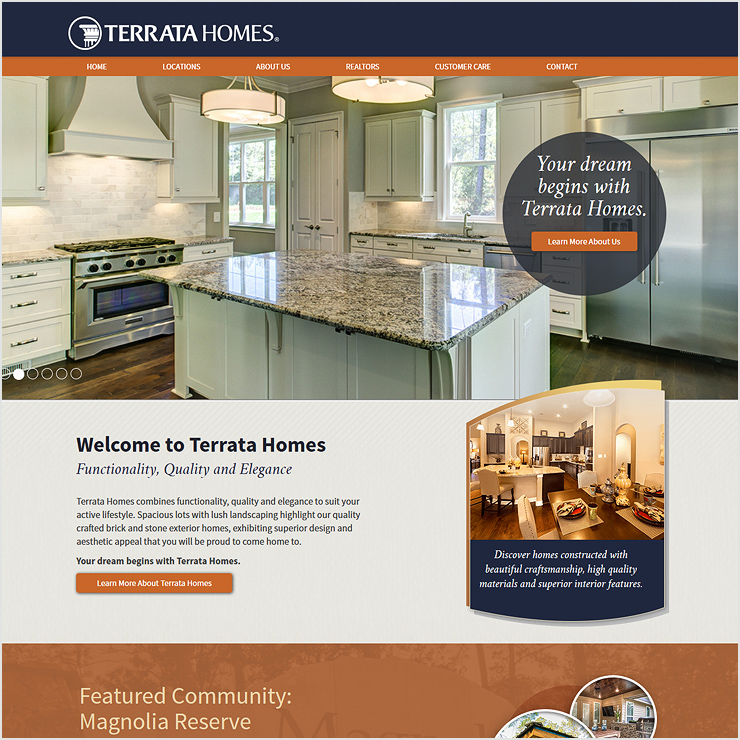 Terrata Homes Website Design
Nationwide Locations
This Texas-based luxury home builder needed a full marketing package that included a company name, logo, website design, and sales center displays along with branded marketing collateral. They chose "Terrata Homes" from a list of names we provided them with. The advantage to having a unique name allows them to literally dominate keyword searches since they are the only "Terrata Homes" in the world.
After establishing their brand and creating the logo, we determined that a unique and responsive website design was the first step in a multi-phase process to bring them out of the unknown and into world. We built a custom CMS and implemented a webleads system for them to keep track of their lead submissions.
(New Website in Development)
❰❰ BACK TO INTERACTIVE
NEXT PROJECT ❱❱