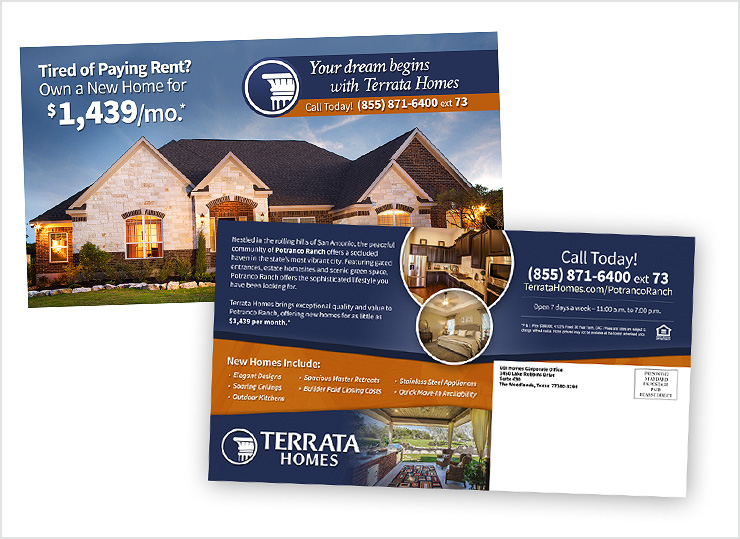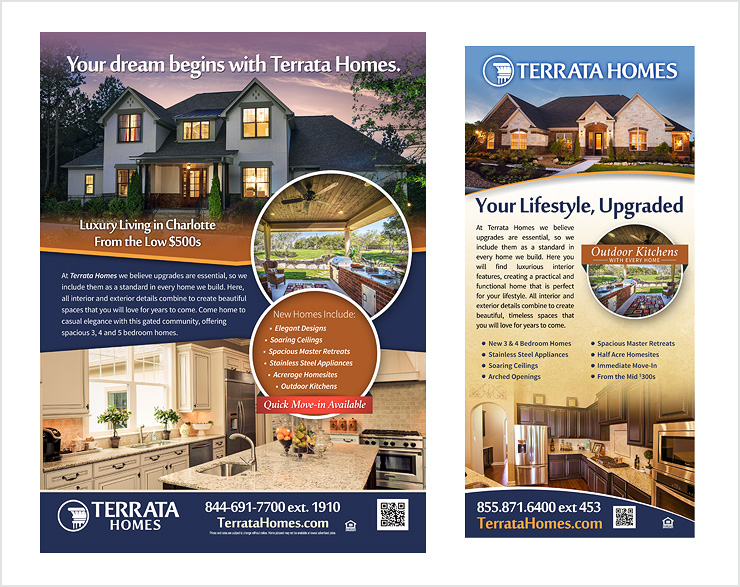 Terrata Homes Mailers & Display Ads
San Antonio, TX & Charlotte, NC
This Texas-based luxury home builder needed a full marketing package that included a company name, logo, website design along with branded marketing collateral. They chose "Terrata Homes" from a list of names we provided them with. The advantage to having a unique name allows them to literally dominate keyword searches since they are the only "Terrata Homes" in the country.
We recommend checking out the website we created for Terrata Homes in addition to their logo, branding and marketing collateral for more information.
❰❰ BACK TO PRINT MEDIA
NEXT PROJECT ❱❱