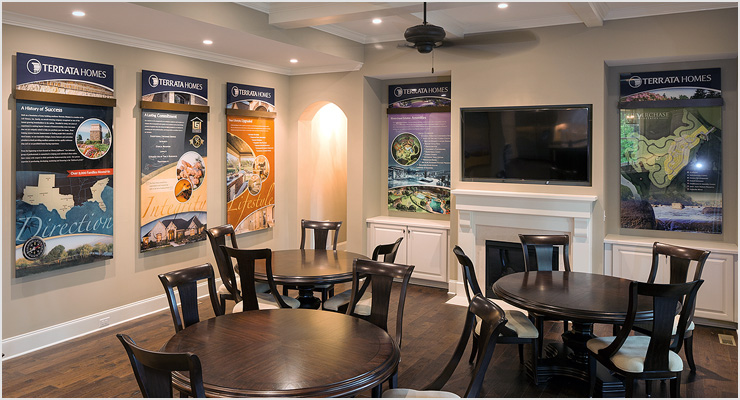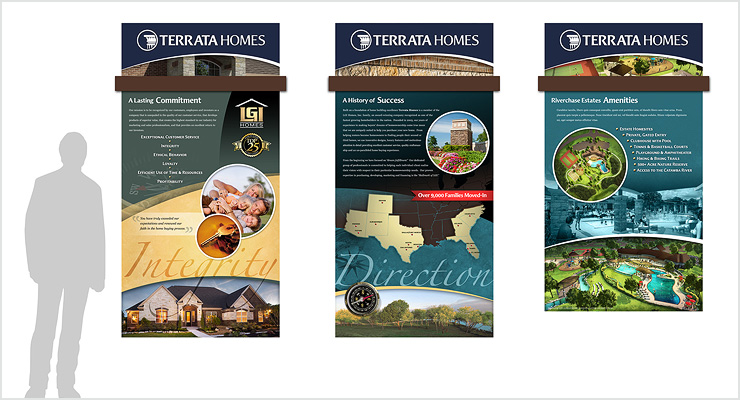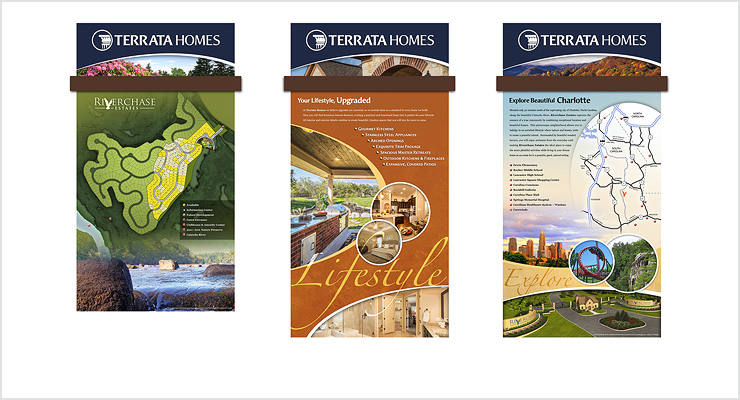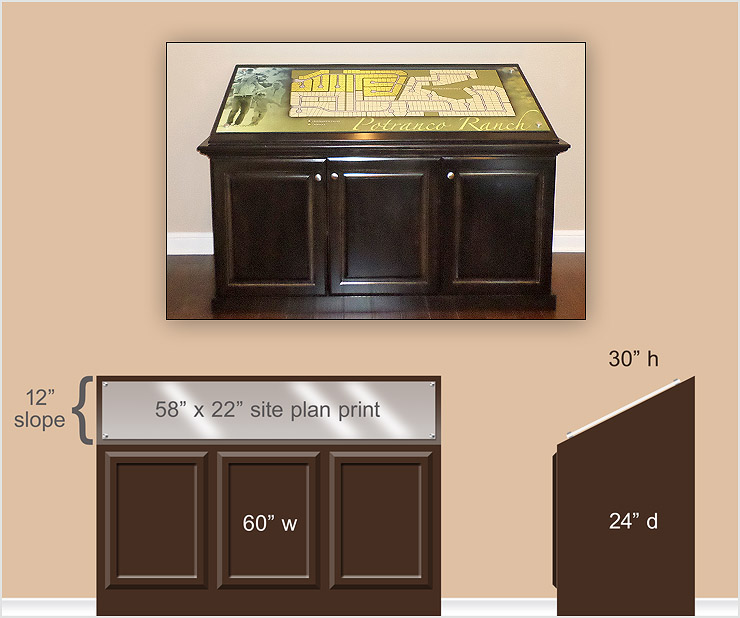 Terrata Homes Sales Center Display Design
Nationwide Locations
Having already created the name, logo, branding, website and printed marketing collateral for this new custom homebuilder, it was time to tackle a sales center design for their multiple communities. We retained the rounded organic shapes and theme of the Terrata Homes logo as well as the warm, rich tones that their custom designed homes impart.
These massive wall displays were face-mounted to plex with a stained wood cross bar accent piece attached to the front which matched the stain of the cabinetry in each of the model homes. For a different Terrata Homes sales office we delved into furniture design for their site plan table while partnering with ImageCraft in Austin to handle the fabrication and installation.
❰❰ BACK TO DISPLAYS
NEXT PROJECT ❱❱