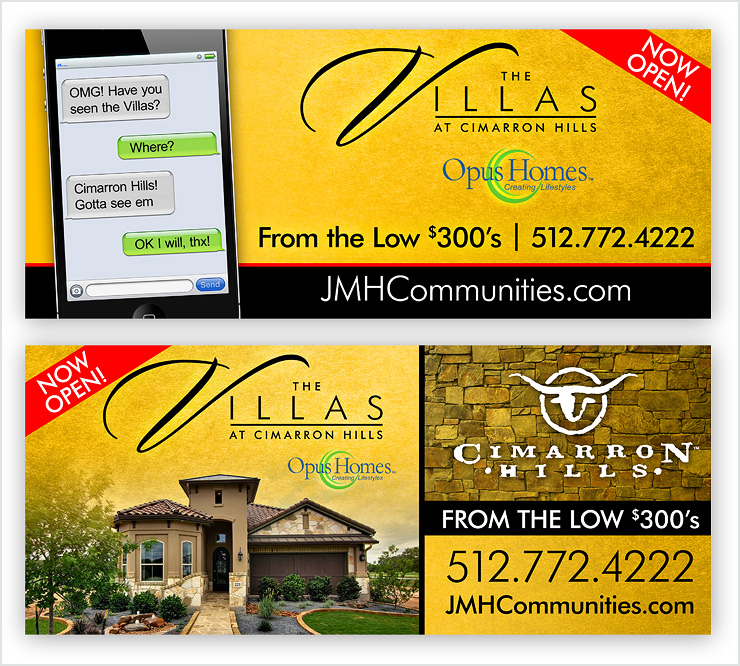 Villas at Cimarron Hills Billboard Campaign
Austin, TX
This brand new community by Opus Homes reached out to us to create a billboard campaign concept that appealed to a young and saavy first time homebuyer target market. The smart phone approach worked well and brought in a plethora of new phonecalls and email leads.
We partnered with Lamar Advertising in Austin to successfully produce these billboards.
❰❰ BACK TO PRINT MEDIA
NEXT PROJECT ❱❱