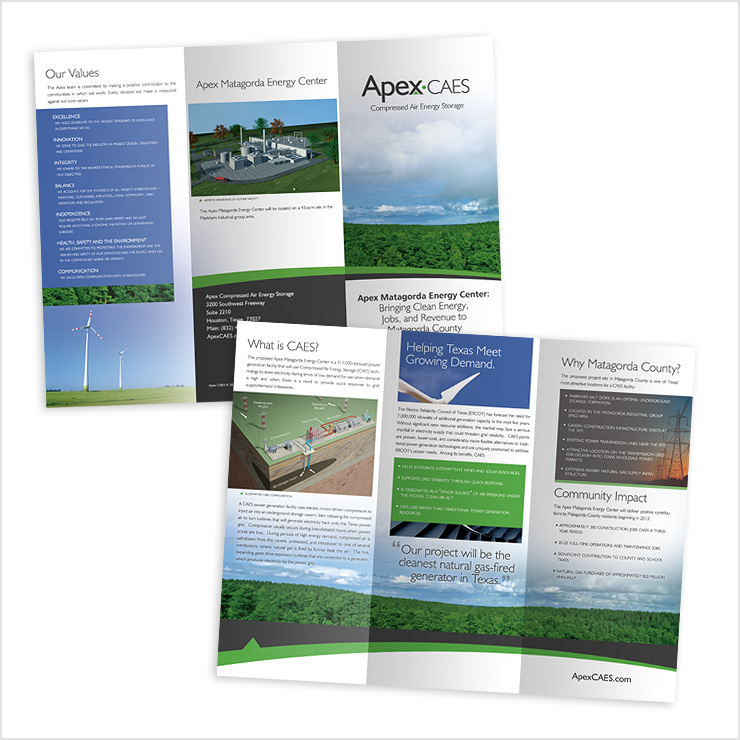 Apex CAES Tri-Fold Brochure Design
Houston, TX
The concept behind this innovative startup involves using dormant underground salt mines as a storage medium for compressed air which, in turn, generates power during off-peak hours. They needed a concise way to explain their system to prospective customers, so we designed a tri-fold brochure for them.
We took a unique approach to this project which utilizes a blend of negative space along with an arc-shaped design theme which visually references the concept of pressure across all of their marketing collateral.
This project included overall visual design, website architecture and the implementation of a new logo and corporate brand.
❰❰ BACK TO PRINT MEDIA
NEXT PROJECT ❱❱