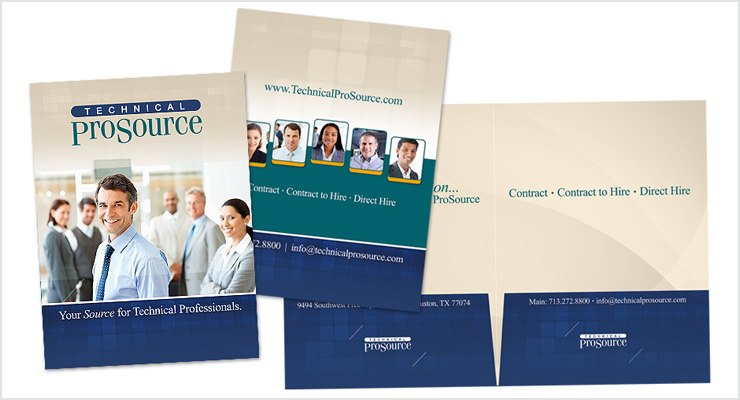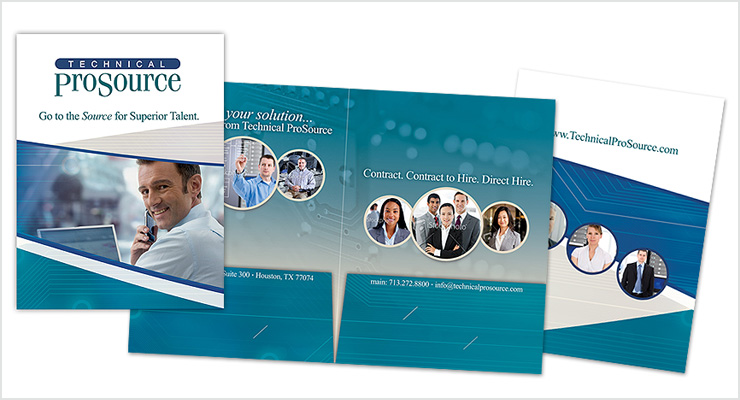 Technical ProSource Presentation Folder Design
Houston, TX
It was time for one of our long time clients to refresh some of their marketing materials, starting with their presentation folder. Being a giveaway piece of collateral, it needed to accurately reflect their image to their clientele base.
We partnered with Service, Inc. Commercial Printing in Houston to successfully produce these presentation folders.
❰❰ BACK TO PRINT MEDIA
NEXT PROJECT ❱❱