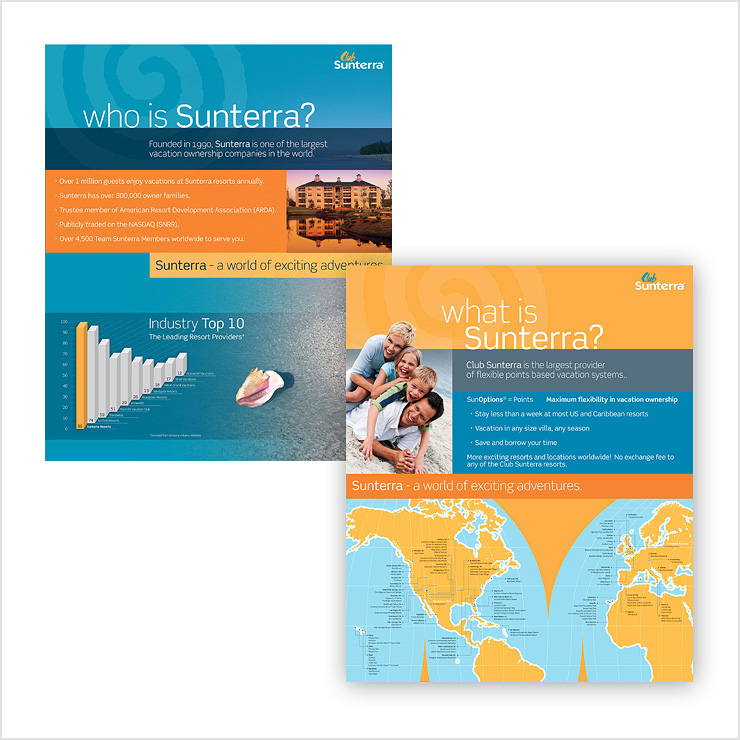 Club Sunterra Magazine Ad
Las Vegas, NV
Club Sunterra was in need of a full double-page ad design to run in multiple high-volume travel magazines and redGiant was able to deliver the goods on time and under budget. These ads were part of a larger ad campaign which included a series of sales center displays for locations in Orlando, FL and Las Vegas, NV.
Are you a vacation property or rental company in need of visual marketing? We've worked with the biggest names in the business, contact us today to see how we can help you.
❰❰ BACK TO PRINT MEDIA
NEXT PROJECT ❱❱