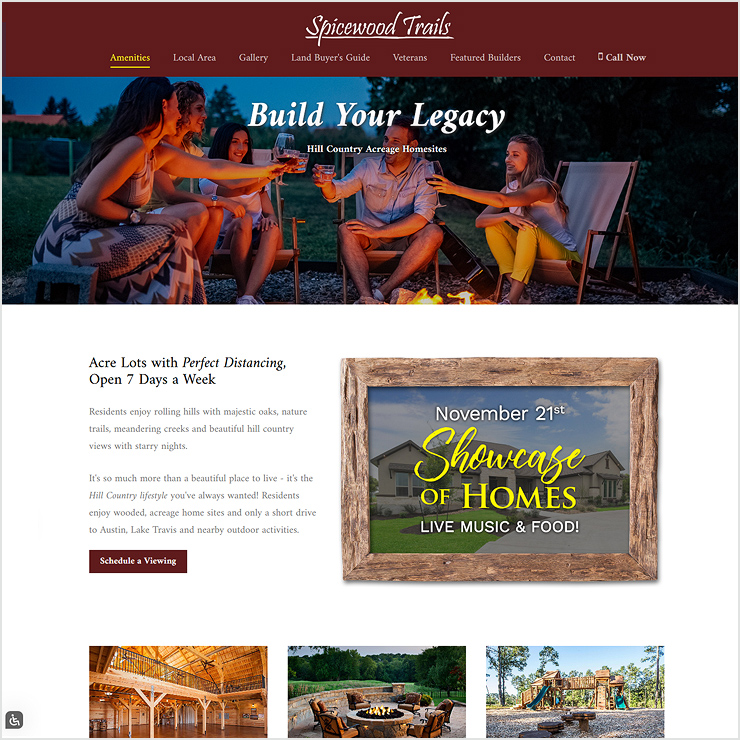 Spicewood Trails Website Design
Spicewood, TX
We have worked extensively with the developer behind this new acreage property nestled in the Hill Country just outside Austin, Texas. After designing the branding and identity for this community we moved on to the website and eventually sales center displays as well.
We took a slightly different approach to the layout and design of this site with a focus on the mobile experience. The contact form feeds into a custom webleads database with sortable fields which is something we always implement with land sales clients.
❰❰ BACK TO INTERACTIVE
NEXT PROJECT ❱❱