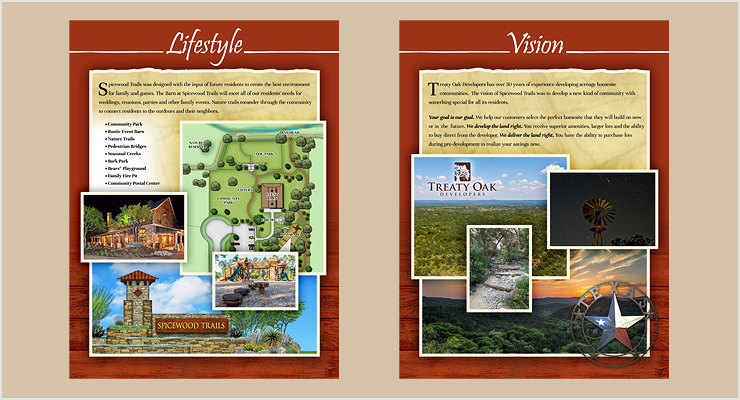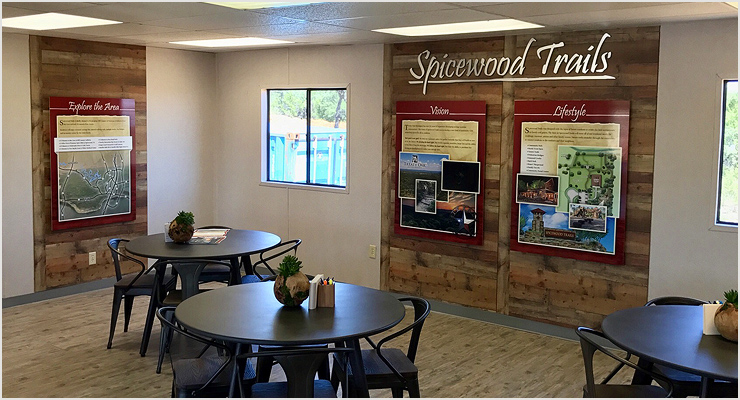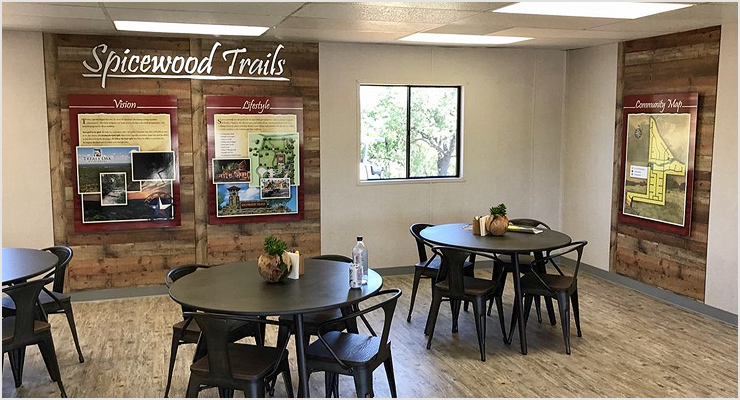 Spicewood Trails Sales Displays
Spicewood, TX
Situated in the gorgeous rolling hill country just outside Austin there was plenty of beautiful property photography to incorporate into these display designs for their sales center. As soon as official sales of plots began we were hearing rave reviews and plenty of positive feedback from the client.
Since we take a full spectrum approach when it comes to designing for our clients, the displays were just one facet of the overall project. We also designed all of the hiking trail signage for Spicewood Trails as well as all marketing collateral pieces and their new website.
We partnered with Seven13 Signs in San Antonio to successfully fabricate and install these displays.
❰❰ BACK TO DISPLAYS
NEXT PROJECT ❱❱