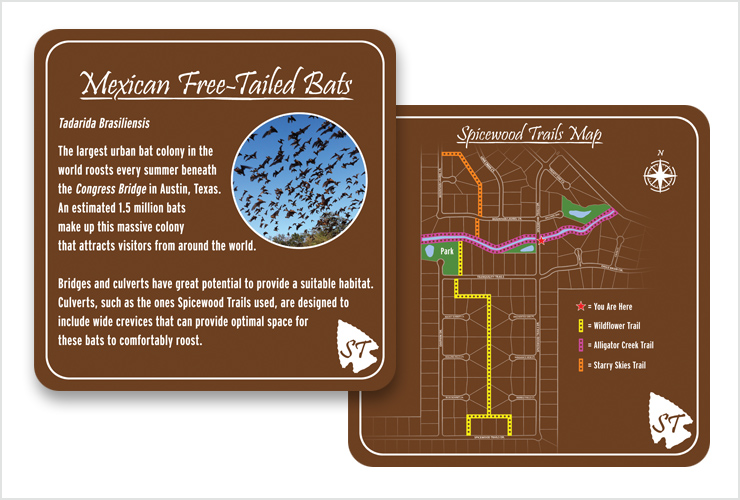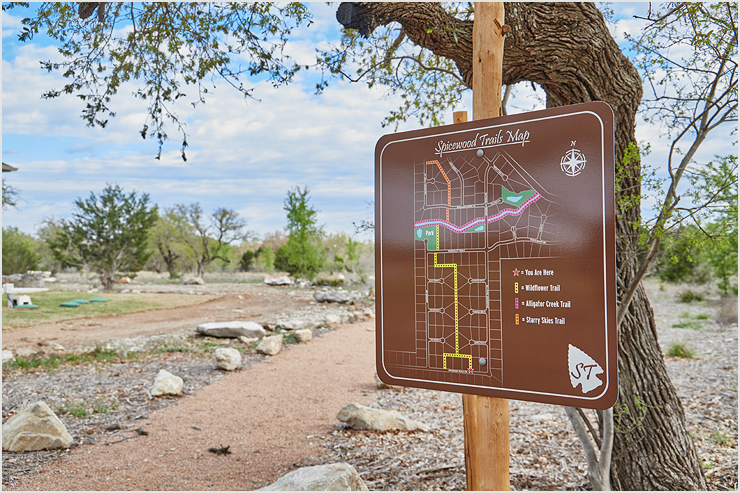 Spicewood Trails Signage Design
Spicewood, TX
One of our land developer clients needed some signage designed for their miles of trails that recently opened on the property. They hired a biologist to identify key plant and animal species so we could design botanical signs for the trails. This was a fun project!
Other design work we created for Spicewood Trails included their logo, a website and a variety of mailers and display ad designs.
❰❰ BACK TO PRINT MEDIA
NEXT PROJECT ❱❱