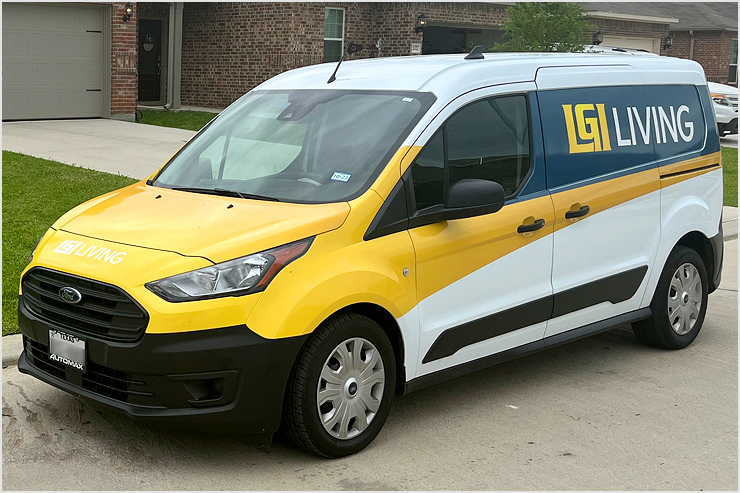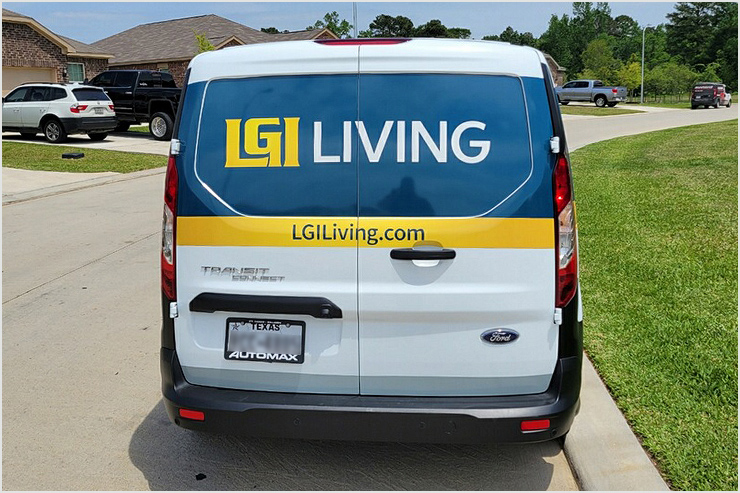 LGI Living Maintenance Van Wrap
Wimberley, TX
When one of our long-time clients in Texas asked us to design a vehicle wrap for one of their maintenance vans, we jumped at the opportunity. We tracked down a full template of the Ford Transit van to use as a guideline for the wrap and LGI Living was thrilled with the final product.
We partnered with Creative Wraps in Houston to successfully apply our design to the van.
❰❰ BACK TO PRINT MEDIA