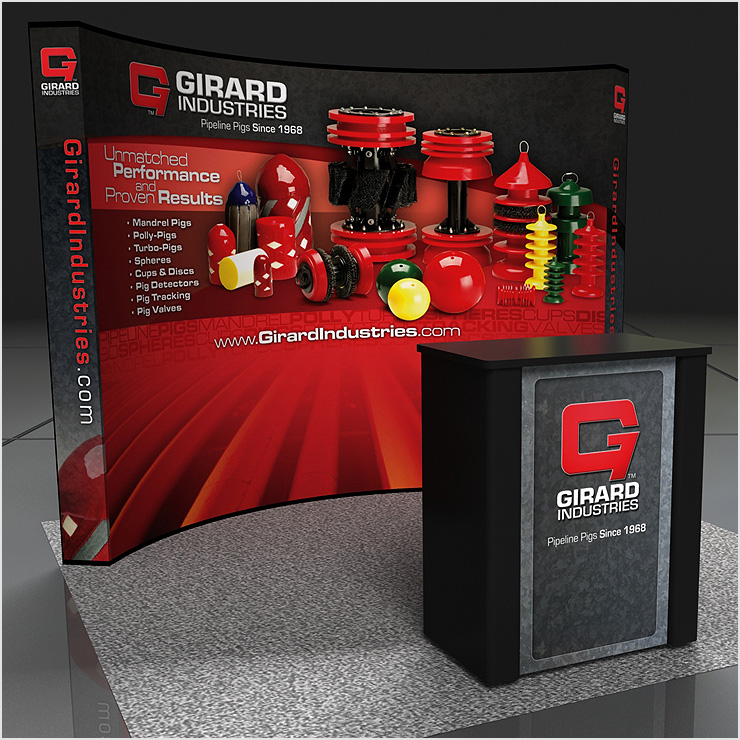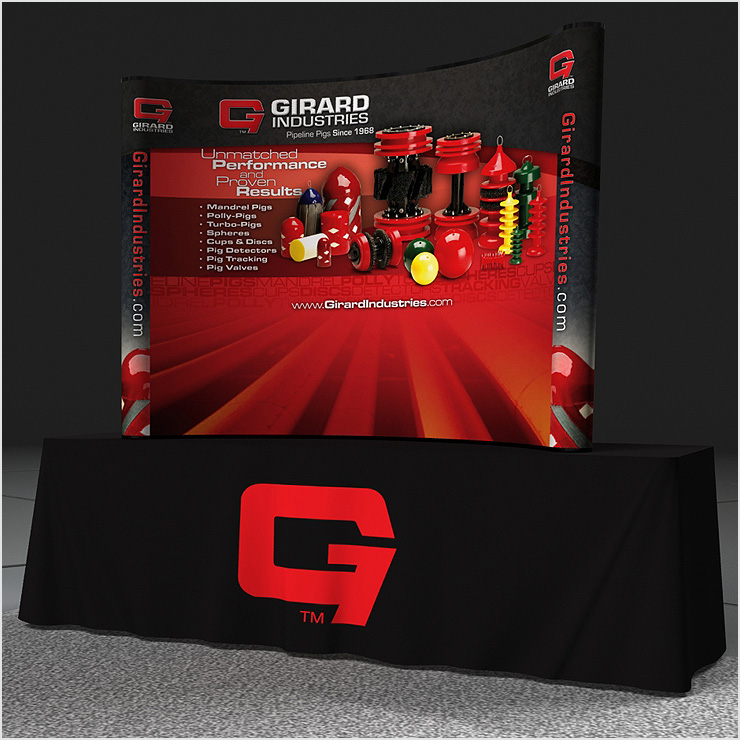 Girard Industries Tradeshow Display
Houston, TX
This long-time client of ours needed two tradeshow display designs: one full sized 10' popup as well as a smaller tabletop display for smaller conventions. Using professional photography of their products we were able to produce a successful showcase platform for Girard Industries. Don't forget to check out the new website we designed for Girard as well.
We partnered with 2020 Exhibits in Houston to successfully fabricate and deliver these tradeshow displays.
❰❰ BACK TO DISPLAYS
NEXT PROJECT ❱❱