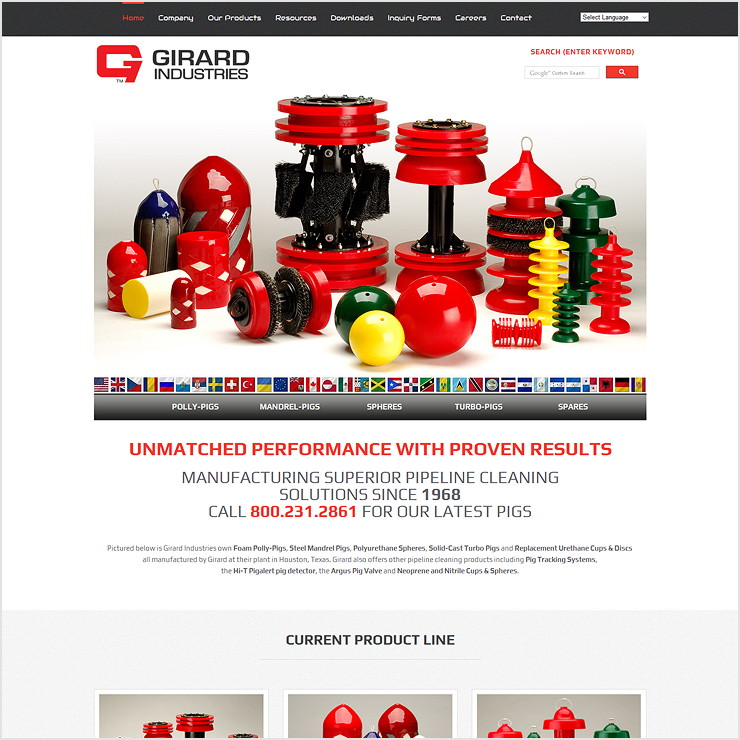 Girard Industries Website Design
Houston, TX
Do you know what a pipeline pig is? Neither did we, until we met up with Girard Industries. They're the top pigging company in the United States, and they take their work seriously. When you have to blow-out several miles of pipeline with a polyurethane plug, there's no better solution than Girard's Polly Pig.
This project included identity design, website architecture, the implementation of a custom CMS as well as a tradeshow display and lobby display design.
❰❰ BACK TO INTERACTIVE
NEXT PROJECT ❱❱