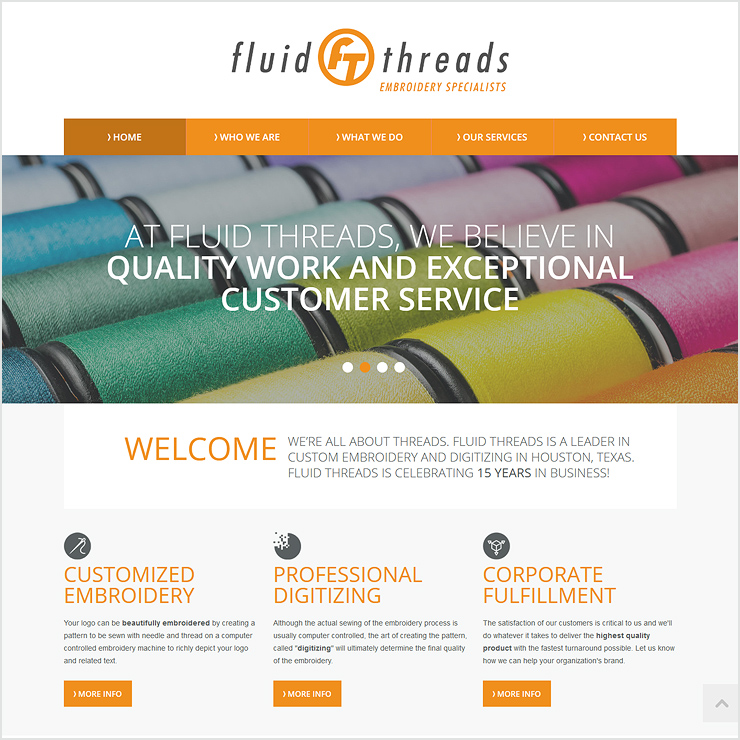 Fluid Threads Website Design
Houston, TX
This highly successful embroidery specialist had been operating for years without a website, so when they approached us we had a clean slate to work with. After a creative meeting with the client we decided to take a minimalist approach: stick to the who, what, where and why of Fluid Threads. They were also in the process of moving to a new warehouse location so we timed the new website rollout to coincide with the grand opening of their new location.
This project included overall website design and architecture along with a full complement of print design work including new business cards and letterhead, a new brochure and an accompanying email blast.
❰❰ BACK TO INTERACTIVE
NEXT PROJECT ❱❱