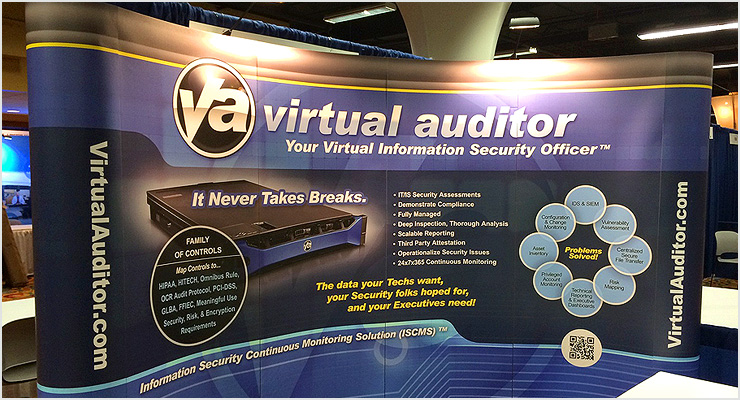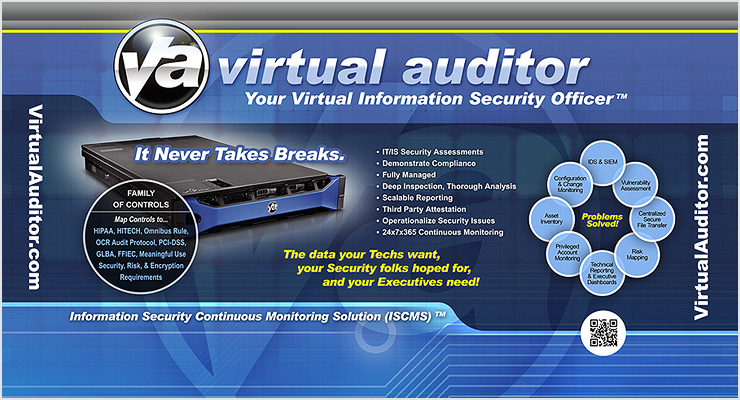 Virtual Auditor Tradeshow Display
Champaign, IL
Doesn't every institution want a virtual information security officer? You bet they do, and organizations nationwide are scrambling to buy VA appliances. Virtual Auditor had an immediate need for a tradeshow display design with a short turn around time, and redGiant delivered on the goods.
Since we can't really disclose much more than what you see in the display for security reasons, we suggest checking out the website as well as the 12 page brochure we designed for them for more information.
We partnered with ImageCraft in Austin to successfully fabricate and deliver this 10' popup tradeshow display.
❰❰ BACK TO DISPLAYS
NEXT PROJECT ❱❱