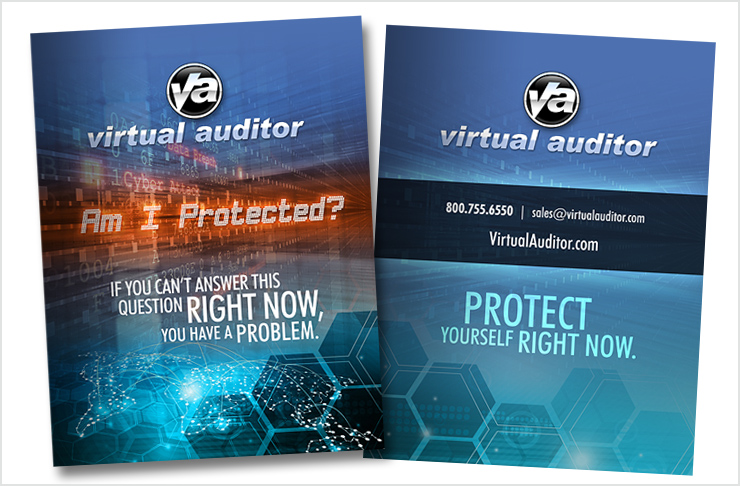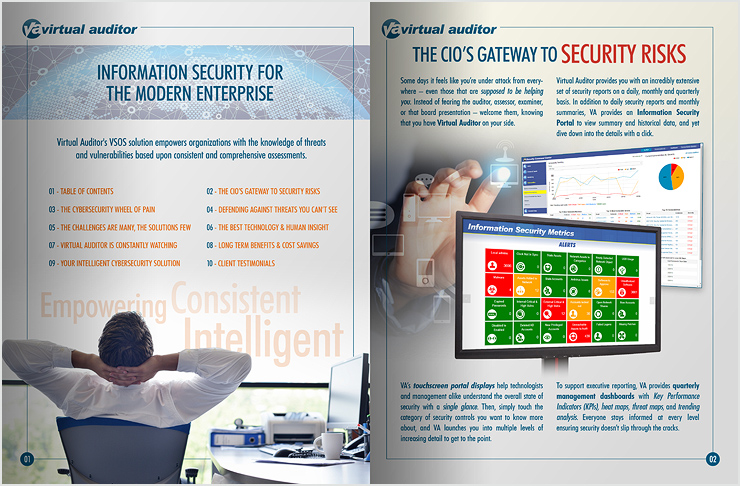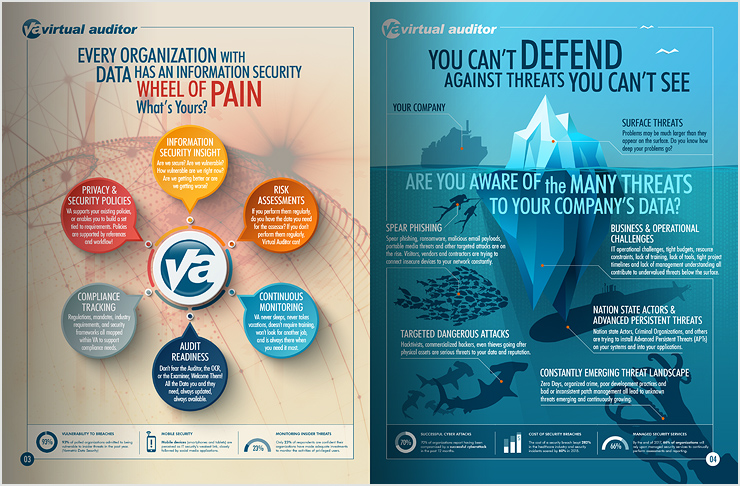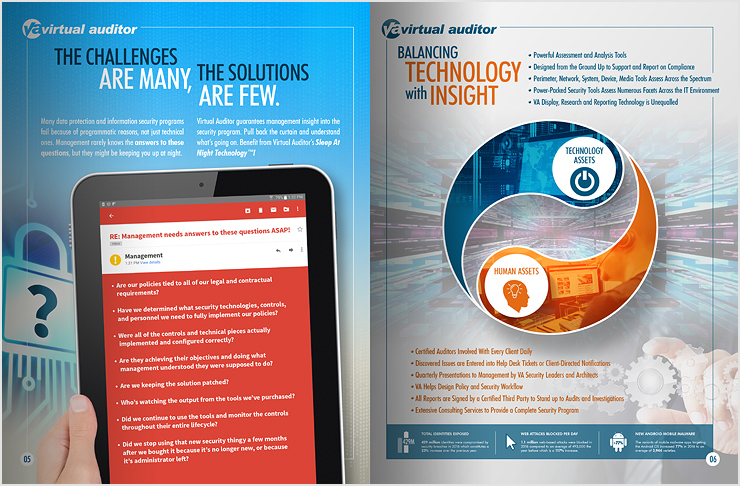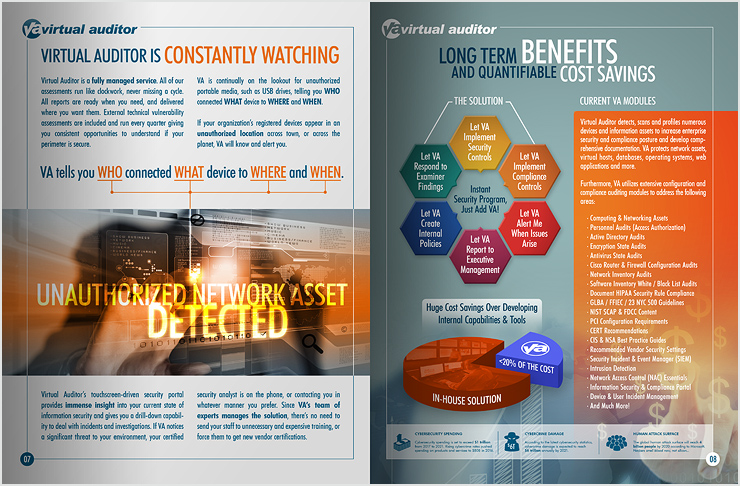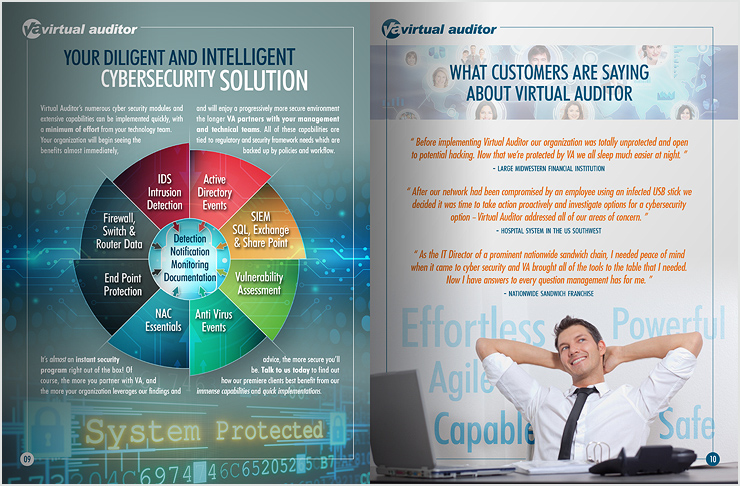 Virtual Auditor Brochure Design
Champaign, IL
This long-time client of ours needed a very dense, very detailed multi-page brochure to use as a leave-behind with potential customers specifically in the banking and healthcare industries. This project was quite complex and involved the creation of multiple custom infographics and informatics used to visually explain complicated subject matter.
The final product ended up as a saddle-stitched 12-page brochure that has been an extremely successful collateral piece for Virtual Auditor. The individual infographics have been used in a variety of their other marketing pieces such as Powerpoint presentations and eblasts.
Since we offer turnkey solutions for all of our clients, we also designed Virtual Auditor's website and logo in addition to all of their printed marketing pieces and mailers.
❰❰ BACK TO PRINT MEDIA
NEXT PROJECT ❱❱