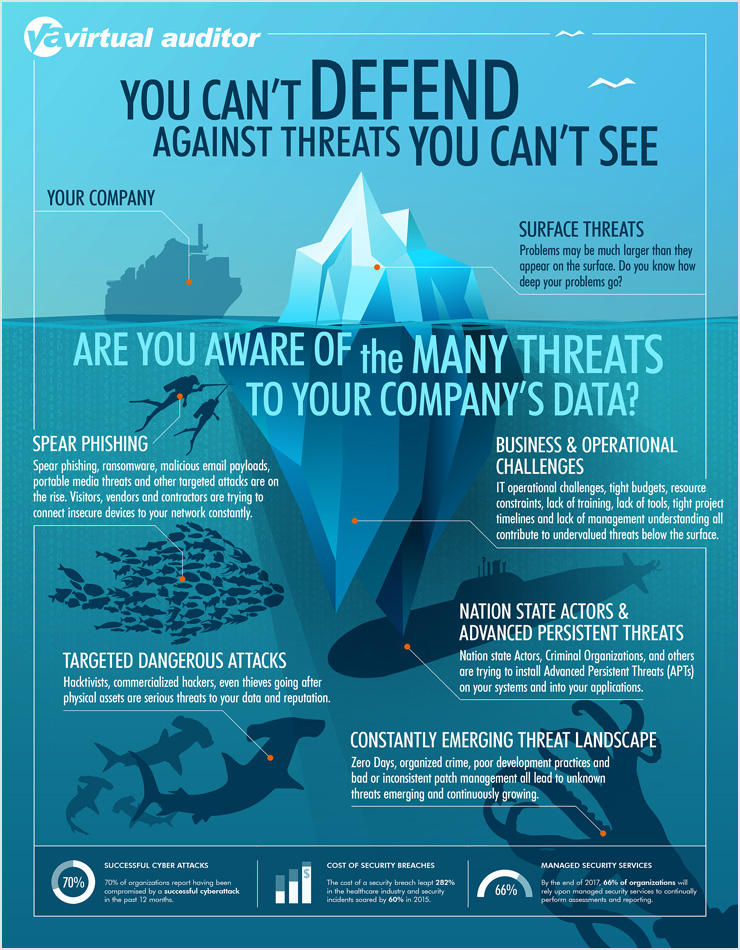 Virtual Auditor Infographic Design
Champaign, IL
We've handled every piece of design and branding for this well established cybersecurity company based in the midwest since their inception. After launching their new website we were tasked with designing a 12 page brochure aimed at explaining (in laymens terms) what Virtual Auditor is to prospective customers.
Part of that project included creating a series of custom infographics that visually describe in detail the various components of the system, this 'iceberg' infographic was one of them.
❰❰ BACK TO ILLUSTRATION
NEXT PROJECT ❱❱