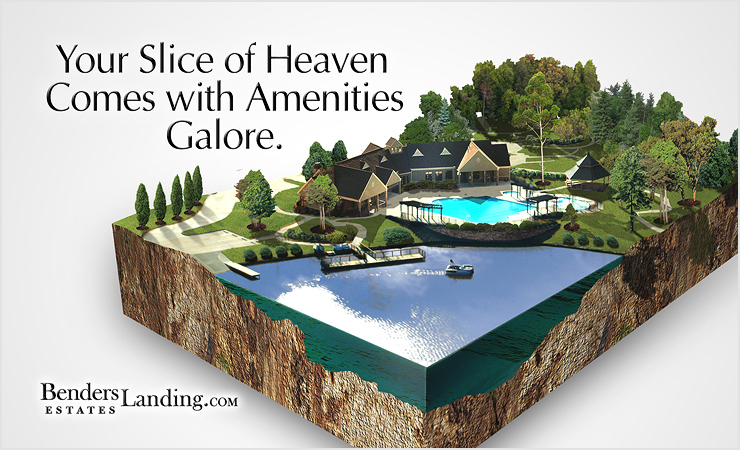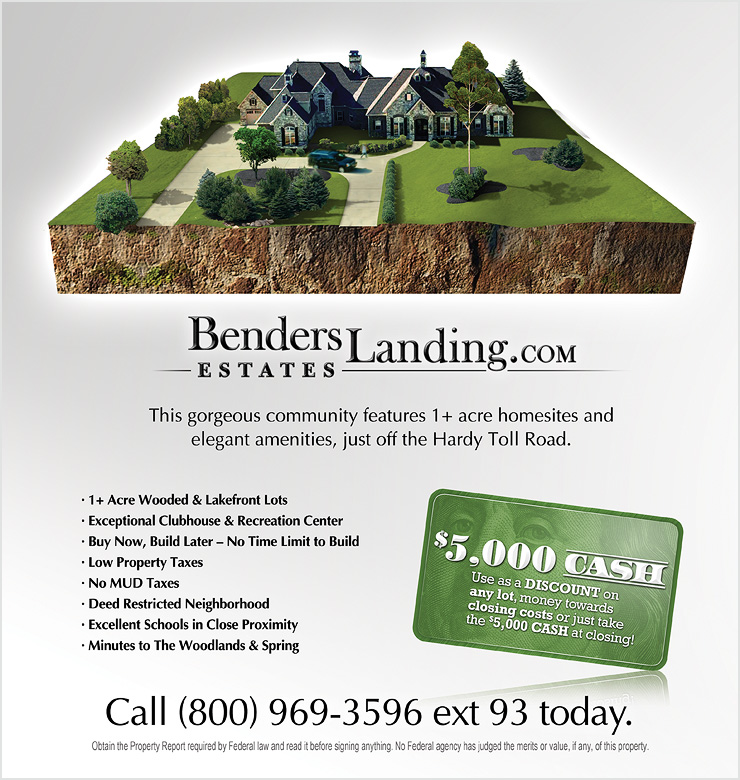 Benders Landing Estates Rendering & Mailer
Spring, TX
redGiant has handled all of the marketing and advertisement work for this huge master planned acreage community just north of Houston for many years. In addition to their website design and community signage design we were tasked with creating a mailer design that visually showed the difference acreage makes. To accomplish this we had 3D blocks of land rendered which accurately depicted what a half-acre versus 2-acre plot looks like in terms of comparative overall size.
The final result was highly successful with many sales leads coming in as a result of the mailer campaign and sales promotion.
❰❰ BACK TO ILLUSTRATION
NEXT PROJECT ❱❱