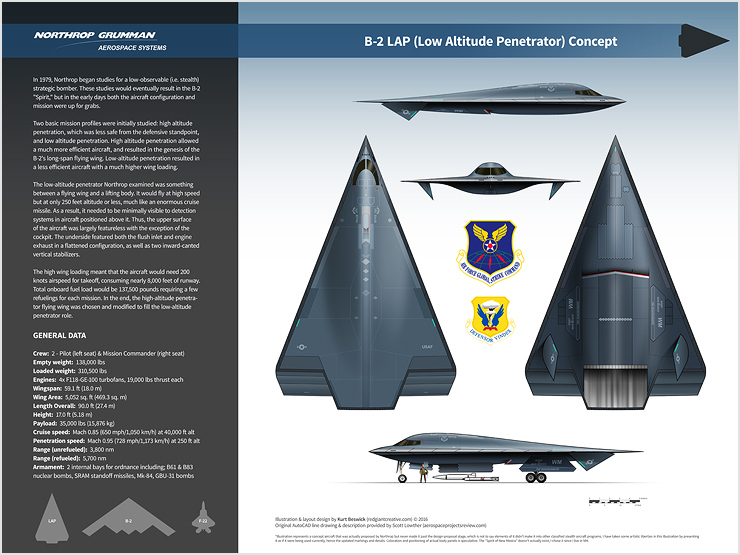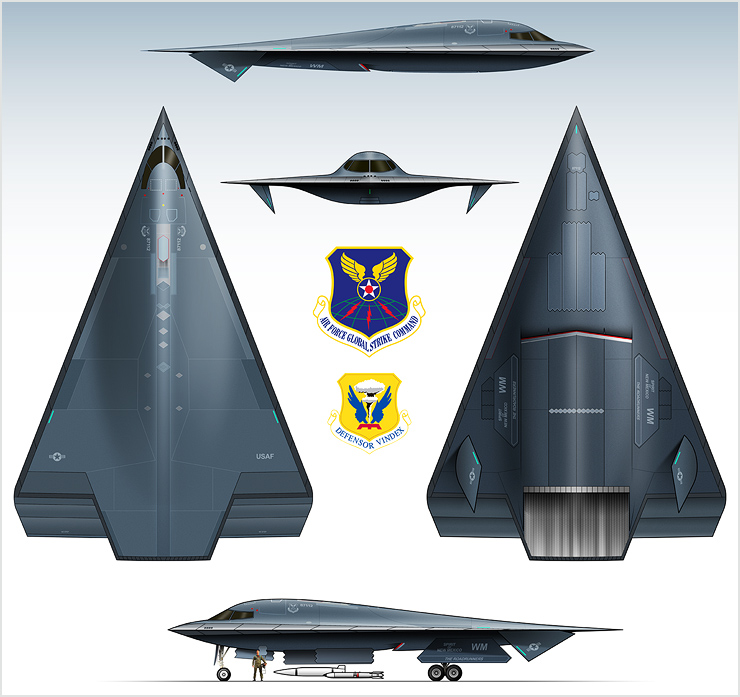 Project Type: Aircraft Concept Illustration
Before the stealth bomber was designed and built there were several other designs proposed, the "Low Altitude Penetrator" (LAP) was one such concept. This illustration was based off of AutoCAD line drawings of the original proposed design from 1979 which were obtained through an aerospace projects blog.
The illustration along with an article discussing the concept aircraft development was featured on the popular "Aviationist" blog run by David Cenciotti.
❰❰ BACK TO ILLUSTRATION
NEXT PROJECT ❱❱