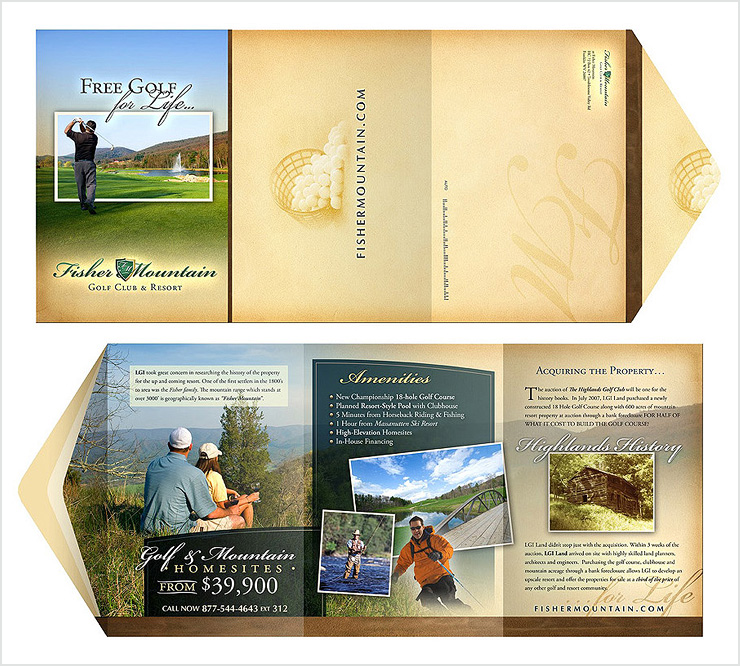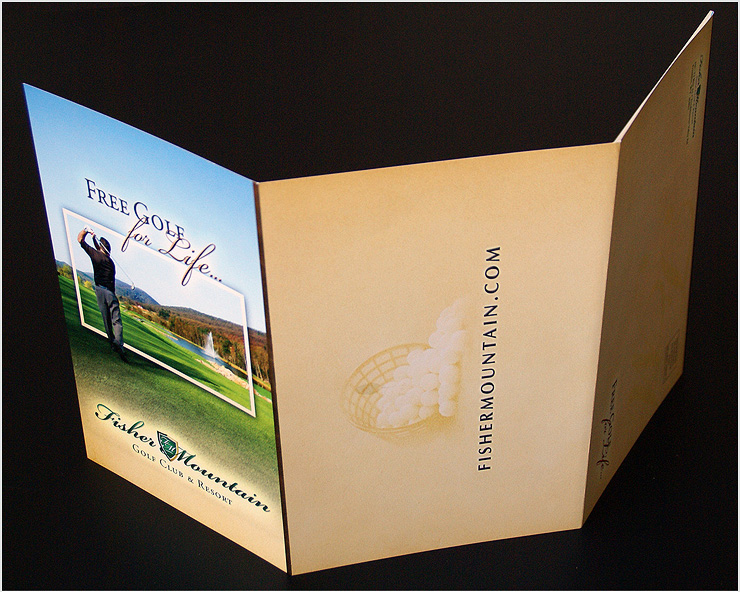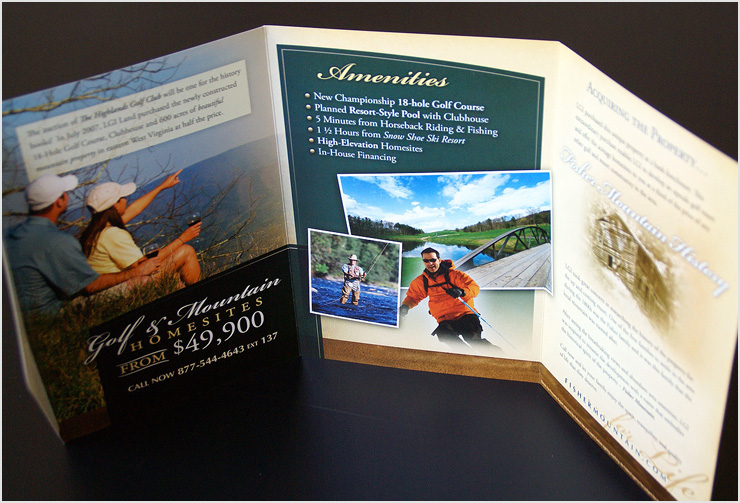 Fisher Mountain Tri-Fold Mailer Design
Franklin, WV
It's a rare ocassion when you get to actually name a property, and we got to do just that with Fisher Mountain. This acreage community with a championship golf course nestled in the mountains of West Virginia couldn't be more picturesque if it tried, and we leveraged that to promote it through the use of professional photography and some great copywriting in this tri-fold mailer design.
Other design work we created for Fisher Mountain included their website and a custom homeshow display design.
❰❰ BACK TO PRINT MEDIA
NEXT PROJECT ❱❱