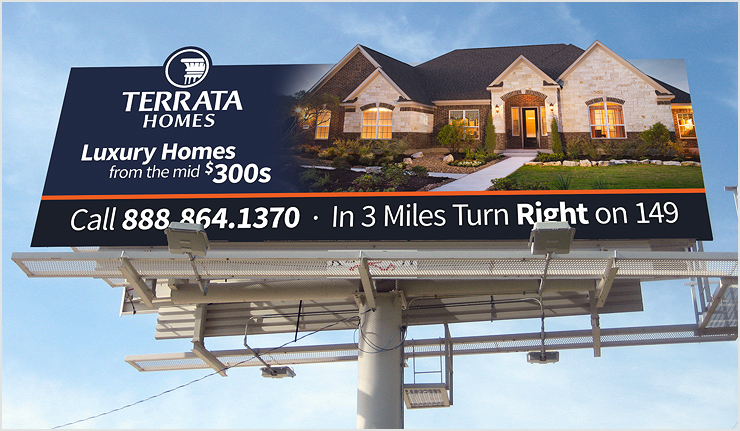 Terrata Homes Billboard Design
Magnolia, TX
Having already named the company and designed all of their marketing collateral including their logo it was only natural that we handled all of their signage design too.
This billboard ran in the Magnolia, Texas market for their Magnolia Reserve community of luxury homes. In addition to their signage we also designed the Terrata Homes website along with various mailer designs and print pieces.
❰❰ BACK TO PRINT MEDIA
NEXT PROJECT ❱❱