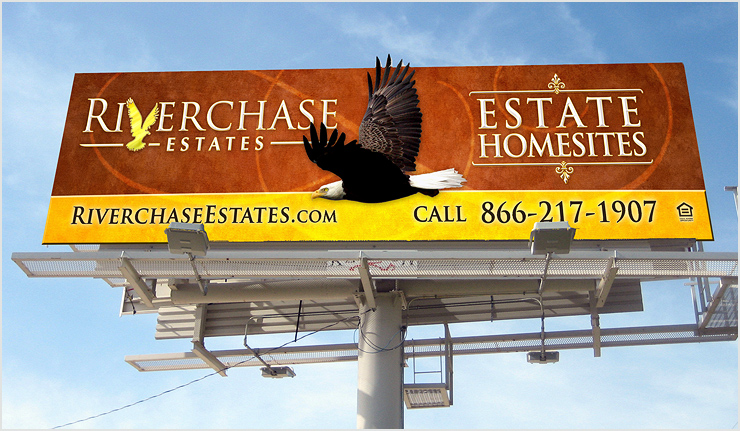 Riverchase Estates Billboard Design
Lancaster, SC
Riverchase Estates is nestled in the woods of south-central South Carolina along the Catawba River which is home to roosting pairs of Bald Eagles, so we obviously had to incorporate that element into not only their logo but their billboard design as well.
In addition to handling all of the visual marketing design work for Riverchase Estates, we also maintain everything related to Terrata Homes which is the primary homebuilder within this community. This particular billboard design successfully ran across the South Carolina market.
❰❰ BACK TO PRINT MEDIA
NEXT PROJECT ❱❱