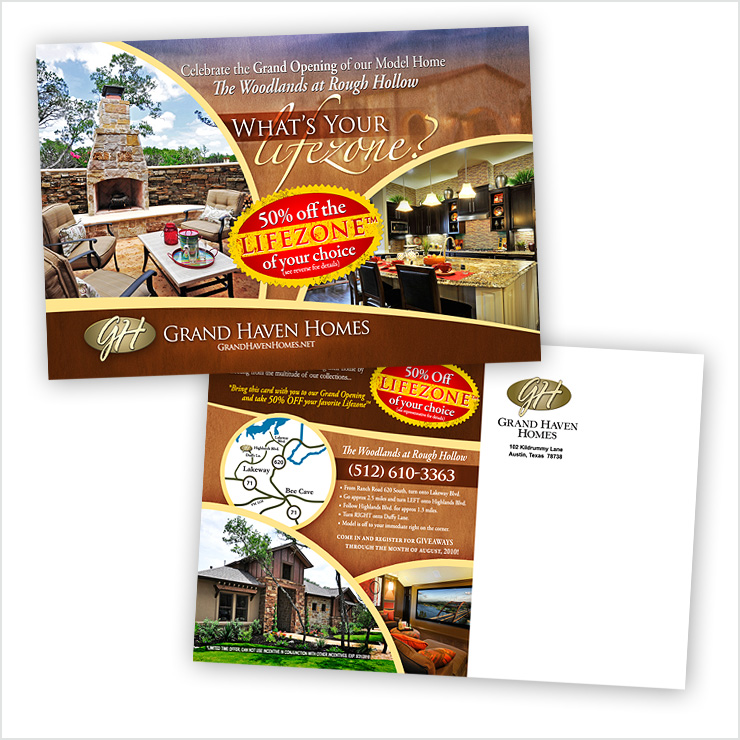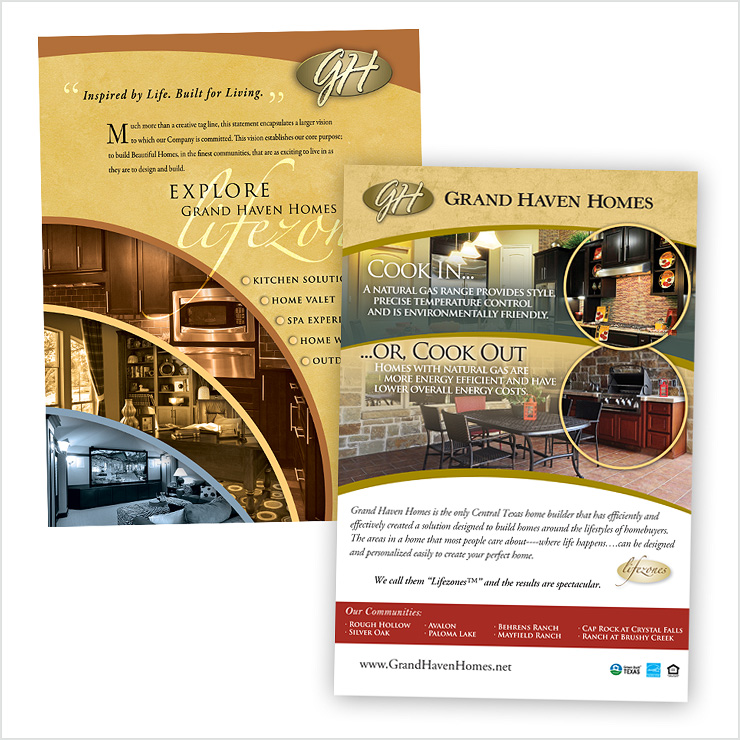 Grand Haven Homes Mailer & Ad Designs
Austin, TX
We have a long history of working with Grand Haven Homes, from displays to interactive online brochures. For this particular project they required a postcard mailer design in conjunction with a full page magazine insert.
We partnered with our friends at National Mail-it in Shreveport to successfully produce and deliver these postcard mailers.
❰❰ BACK TO PRINT MEDIA
NEXT PROJECT ❱❱