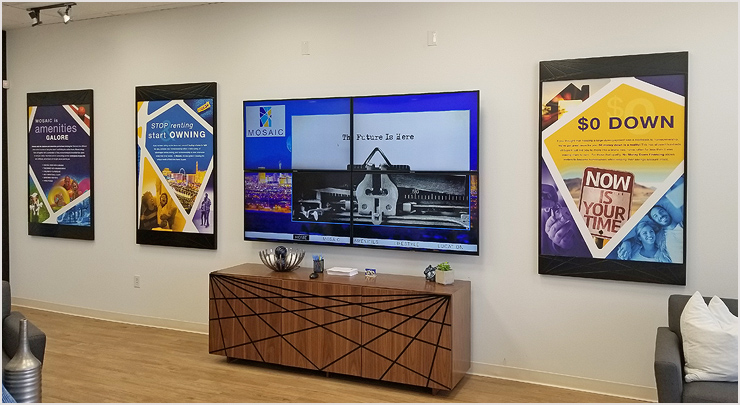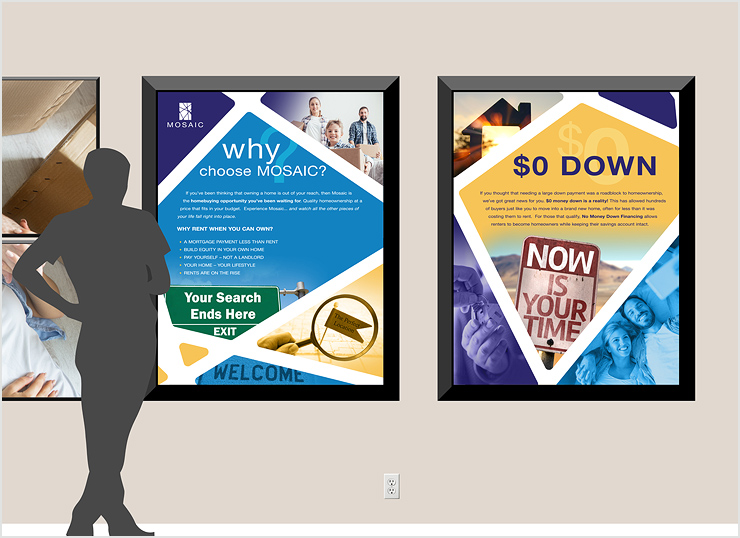 Mosaic Info Center Display Design
Las Vegas, NV
Having already designed the Mosaic logo and a variety of other marketing collateral for this new homebuilder, it was time to tackle display designs for their info center showcasing their newest townhome community. We incorporated the fractured mosaic shapes and theme of the Mosaic logo into these large format, framed displays which complimented a four-screen video wall as the center piece.
The wood frames and storage credenza incorporate matching engraved wood detail work to bring everything together into a cohesive design package. We partnered with World Class Displays to handle the printing, fabrication and installation.
❰❰ BACK TO DISPLAYS
NEXT PROJECT ❱❱