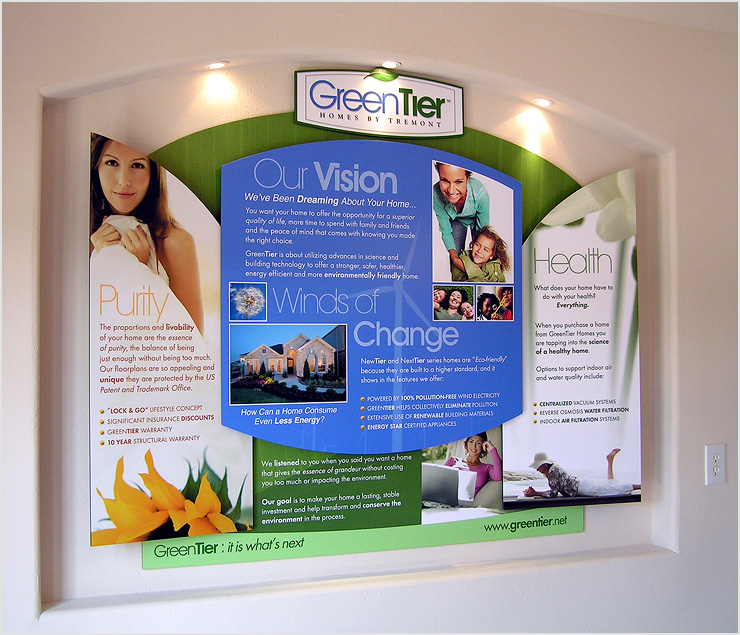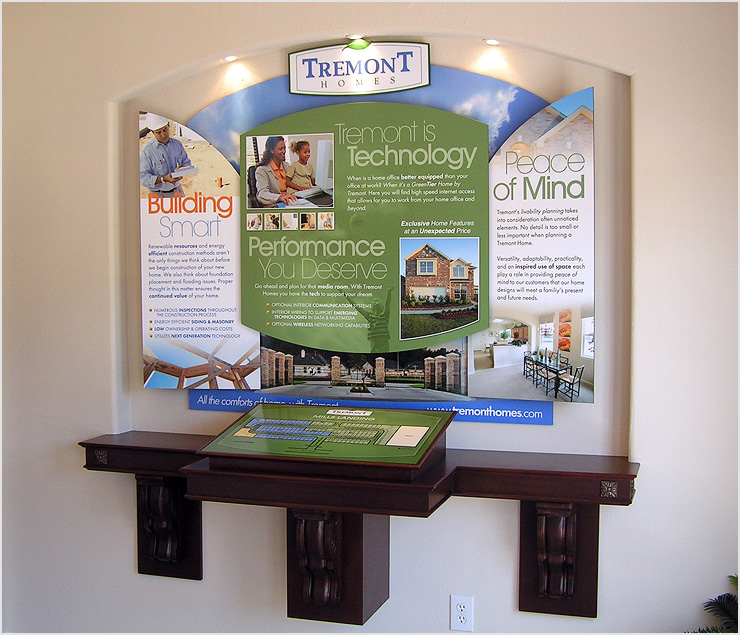 Greentier Homes Sales Center Display Design
Houston, TX
This eco-minded startup homebuilder needed two displays designed for their model home in central Houston that conveyed a sense of 'green thinking' in as little space as possible to their target audience—single mothers. We used a layered approach using multiple CNC-cut panels mounted at angles and designed to match the arc of the wall cutouts.
We partnered with Quest Design & Fabrication in Houston to successfully fabricate these displays.
❰❰ BACK TO DISPLAYS
NEXT PROJECT ❱❱