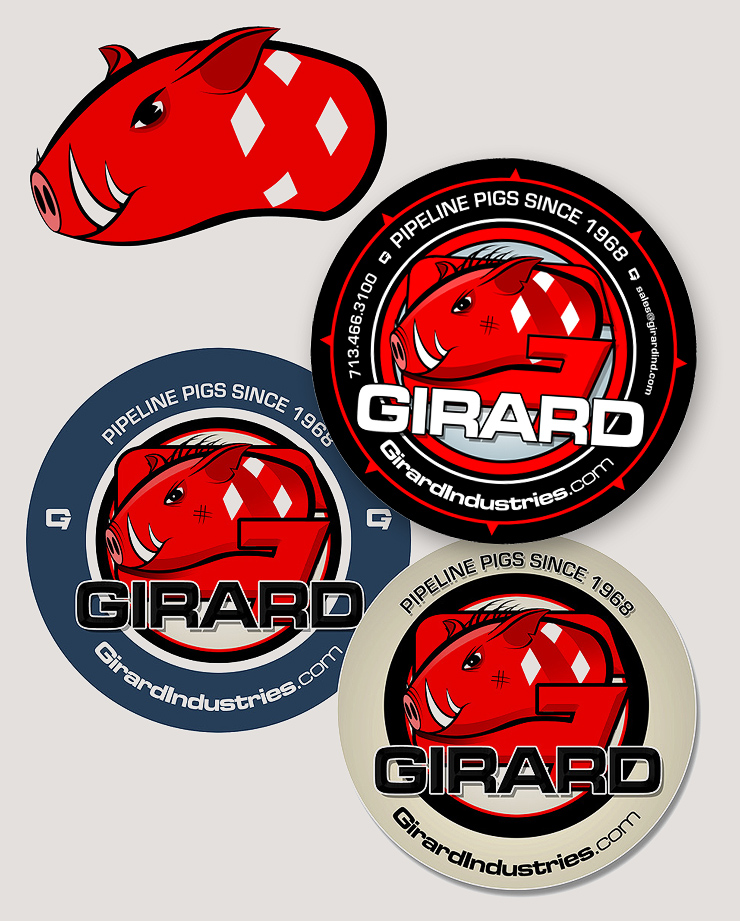 Corporate Mascot Illustration
Houston, TX
When one of our long-time clients, Girard Industries, commissioned us to create a 'mascot' for their corporate brand, we were more than happy to accept the challenge. It's not easy to create an iconic mascot based upon pipeline cleaning "pigs" but we think we nailed it in the end. "Piggy" is prominently featured on their giveaways, hats, shirts and coasters (pictured here).
This isn't the only promotional piece we've created for Girard Industries, check out the new website we recently launched for them.
❰❰ BACK TO ILLUSTRATION
NEXT PROJECT ❱❱