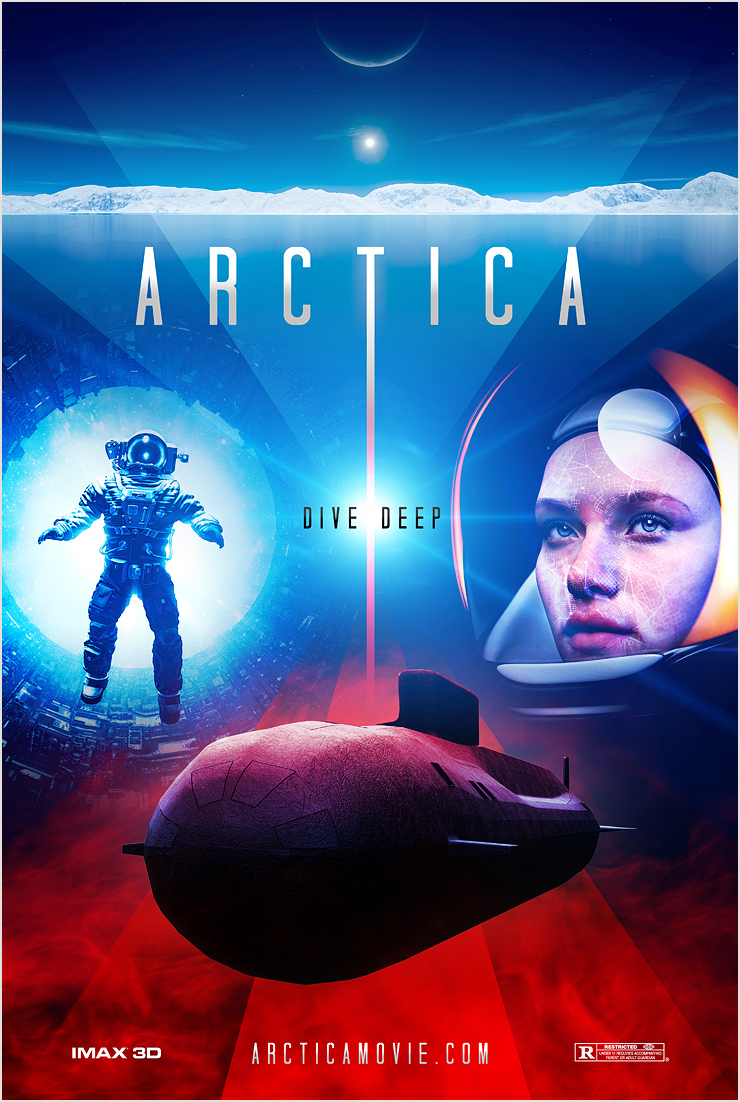 "Arctica" Movie Poster Design
Hollywood, CA
We were tasked with creating a proof-of-concept movie poster for "Arctica", a conceptual film project about a rogue Russian sub, to get a feel for what it might look like. We love creating movie posters for film projects such as this.
If you're in need of promotional materials for your film production project, redGiant Creative can handle it all from posters to websites. Check out what we created for an upcoming science fiction film.
❰❰ BACK TO ILLUSTRATION
NEXT PROJECT ❱❱