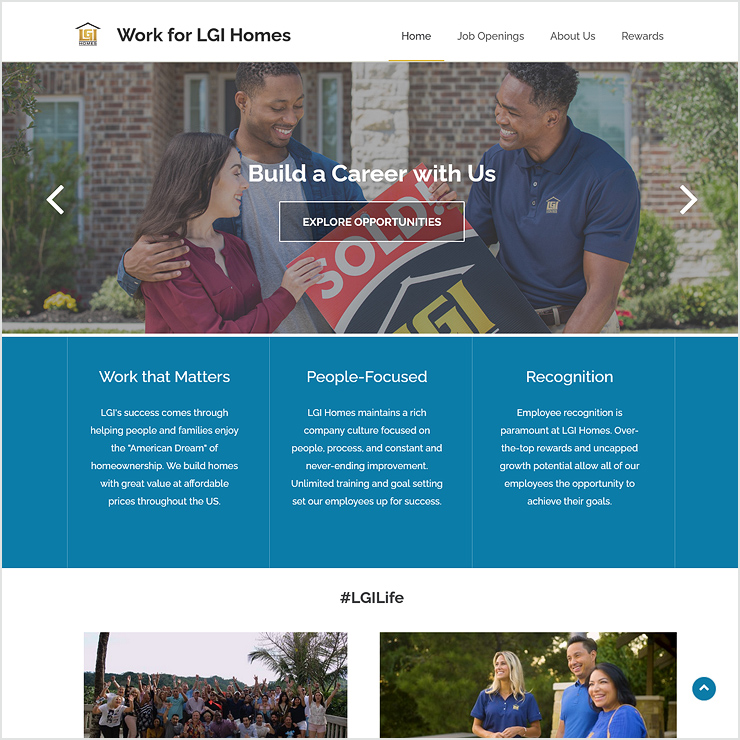 Work for LGI Homes Website Design
The Woodlands, TX
Who wouldn't want to work for a Top 10 home builder in the nation? LGI Homes approached us to redesign their employment/recruitment website and we were happy to provide them with a responsive, next-generation website which seamlessly integrated their "Workable" job candidate system API and embedded promotional videos.
With an intelligent use of the API we made it easy for potential employees to apply for available positions right from their smart phone, tablet or laptop.
❰❰ BACK TO INTERACTIVE
NEXT PROJECT ❱❱