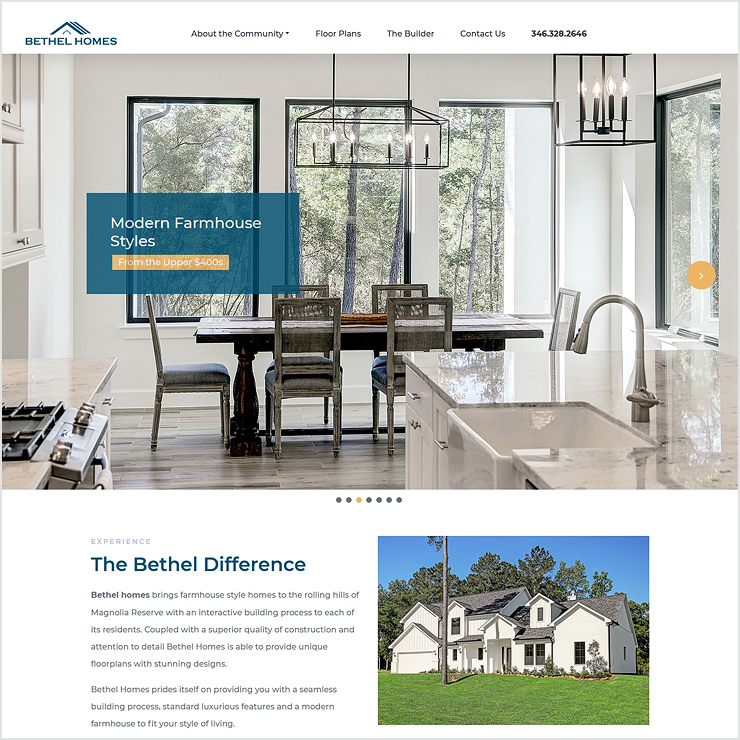 Bethel Homes Website Design
Karen, TX
redGiant specializes in putting startups on the map—especially new homebuilders—and we did just that for our long time friend Rob Stahlman when he launched Bethel Homes in Texas. We started with designing the Bethel Homes logo and then moved on to their website.
With a wide array of floor plans we were able to showcase their contemporary farmhouse style homes just outside Magnolia, Texas. The site is responsive and works well across a wide variety of devices.
❰❰ BACK TO INTERACTIVE
NEXT PROJECT ❱❱