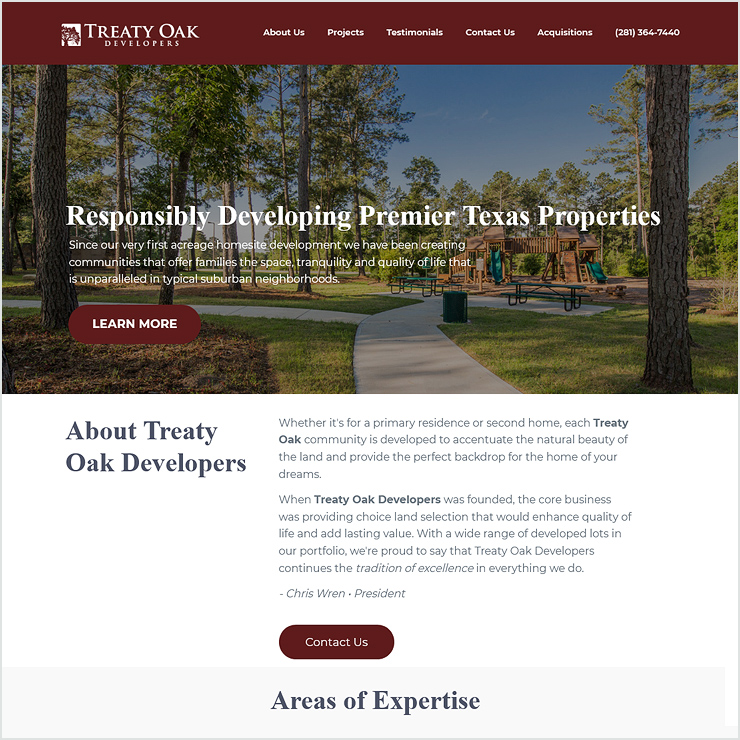 Treaty Oak Website Design
Spring, TX
For many years we have worked closely with land developers to produce a variety of work for their various projects. Treaty Oak Developers is no exception to the rule, they needed a website to showcase their various land development projects and we provided just that.
We kept this single page scrolling site very simple and to the point with a list of their land projects, a company biography and testimonials from happy land owners.
❰❰ BACK TO INTERACTIVE
NEXT PROJECT ❱❱