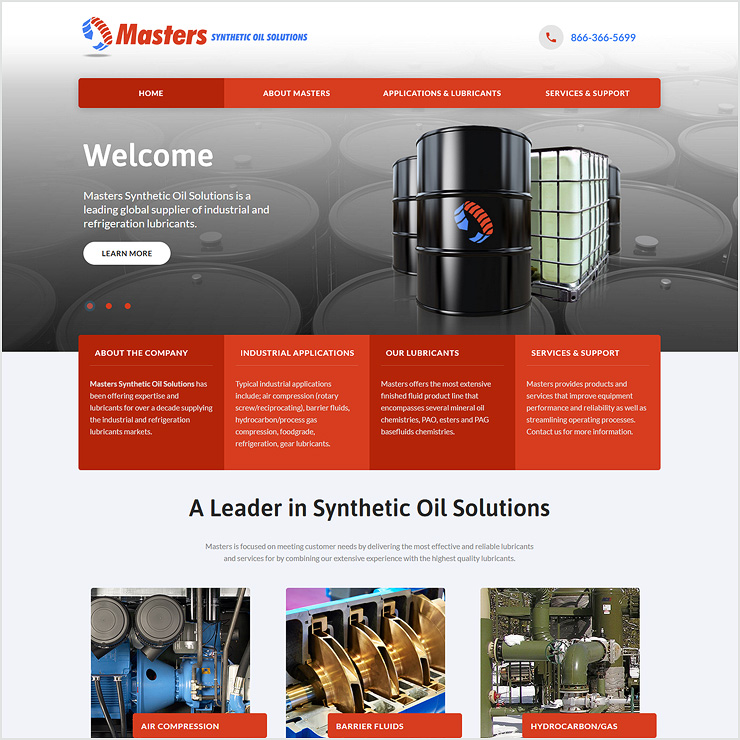 Masters Synthetic Oil Website Design
Spring, TX
When you look at a major factory or processing plant and wonder how their equipment is being maintained, Masters Synthetic Oil Solutions should come to mind. Industrial compressors require oil, and Masters produces their own synthetic oil. We were tasked with coming up with a way to promote this fact, and the results were super slick.
This project included rebranding with a new logo design, new marketing collateral materials and a new responsive website design to promote their various synthetic oil products and services.
❰❰ BACK TO INTERACTIVE
NEXT PROJECT ❱❱