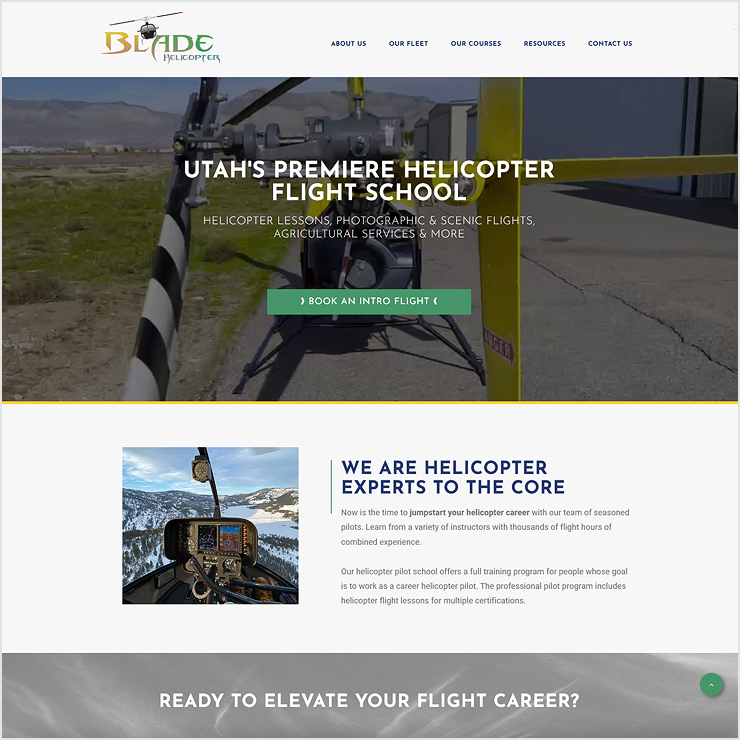 Blade Helicopter School Website Design
Ogden, UT
When you think of helicopter schools in Utah you'll think of Blade Helicopter. We helped them grow beyond an outdated website and helped build their brand and recognition within their local market. Their website traffic is now officially in the clouds!
This website employs a customized backend CMS so they can update their website content as needed.
❰❰ BACK TO INTERACTIVE
NEXT PROJECT ❱❱