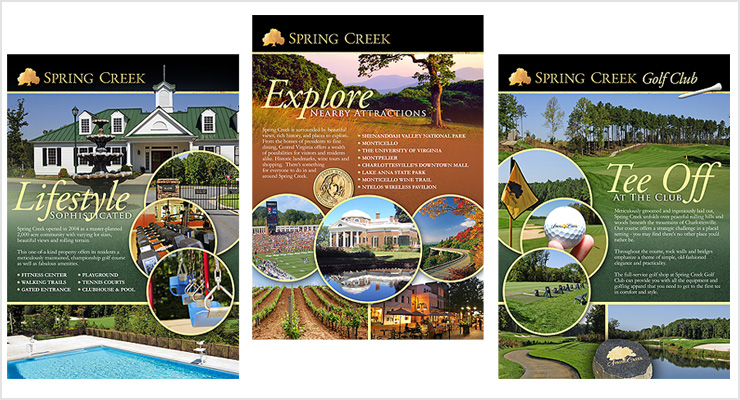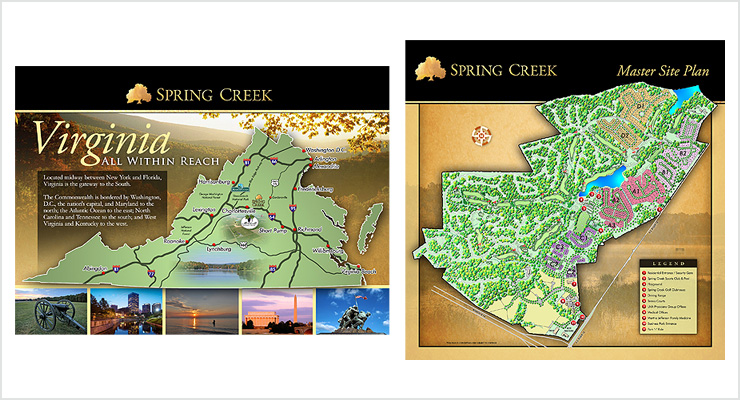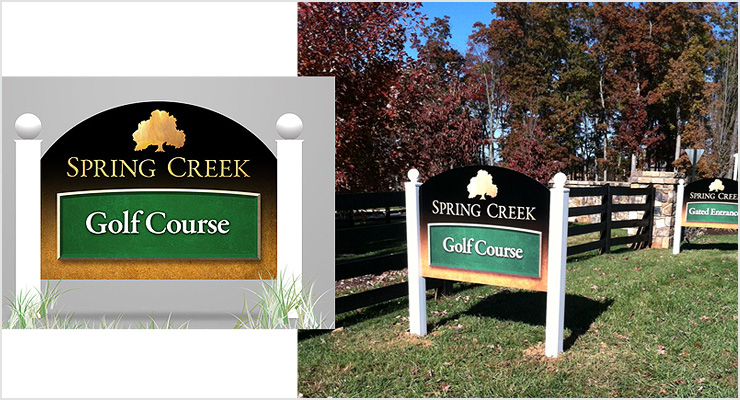 Spring Creek Display & Signage Design
Charlottesville, VA
We had the pleasure of designing a series of sales center display designs for this 2,000 acre golf resort & residence community in central Virginia. Situated in the gorgeous Shenandoah Valley there was plenty of beautiful photography to incorporate into these displays. We're already hearing rave reviews and plenty of positive feedback from the client on this project.
We partnered with PrintSource of Virgina to successfully fabricate these displays.
❰❰ BACK TO DISPLAYS
NEXT PROJECT ❱❱