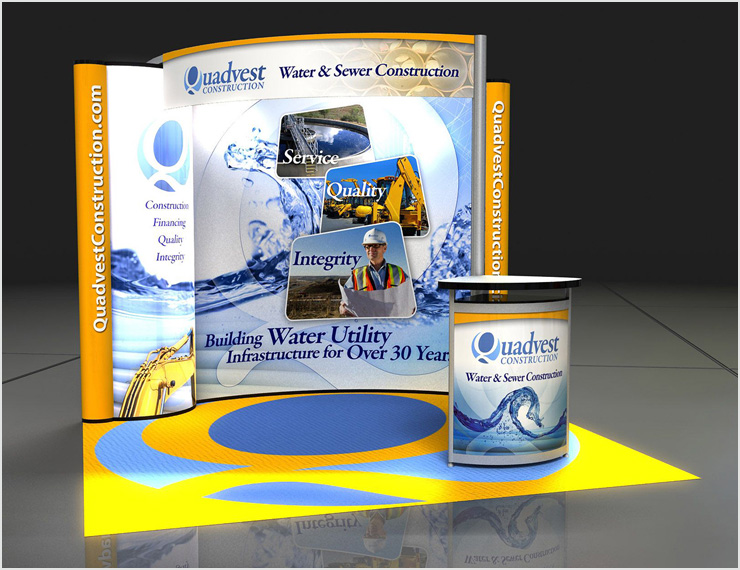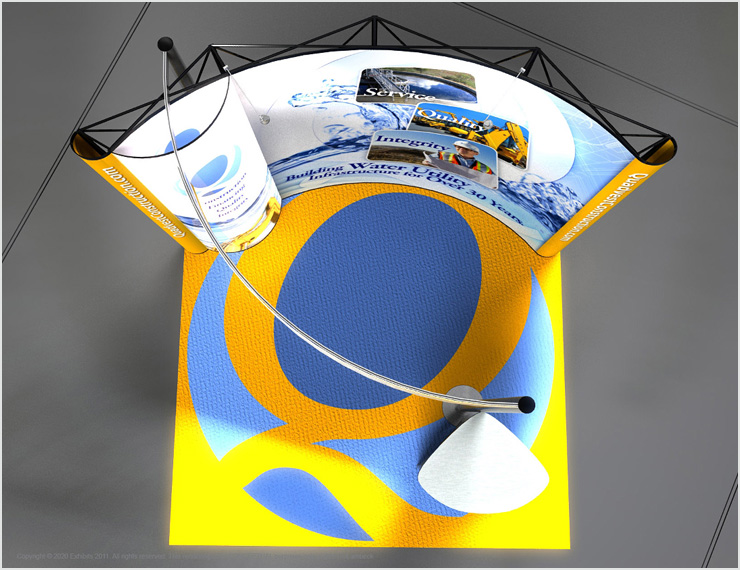 Quadvest Construction Tradeshow Display
Magnolia, TX
Having already designed the Quadvest logo and brand, it was time for them to present their utility services at regional tradeshows. We designed a 10 foot pop-up tradeshow display with a podium for them which became the hit of the show, other attendees wanted to know who designed their display.
We partnered with 2020 Exhibits in Houston to successfully fabricate and deliver this tradeshow display.
❰❰ BACK TO DISPLAYS
NEXT PROJECT ❱❱