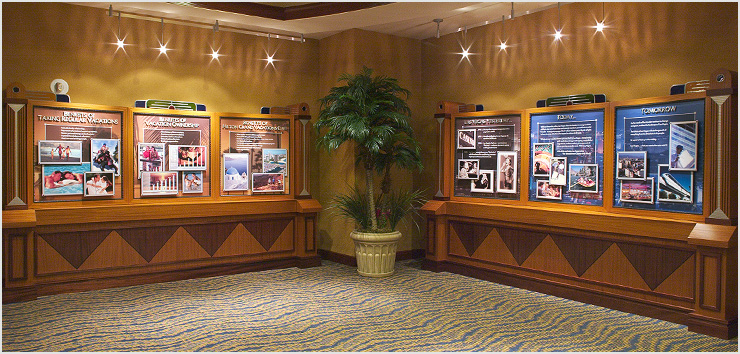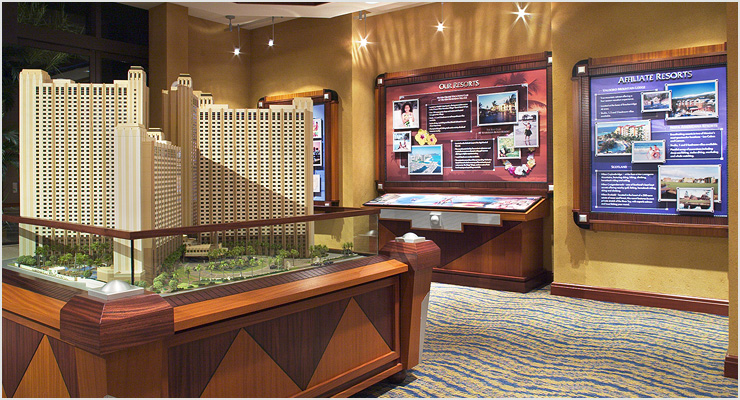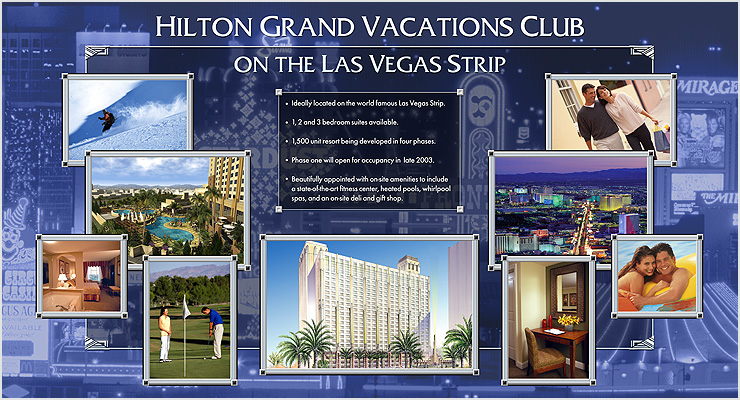 Hilton Grand Vacations Club Las Vegas Strip
Las Vegas, NV
If you've spent any time in Las Vegas, you're probably familiar with the Hilton on the Las Vegas Strip. When HGVC needed custom display designs for their timeshare sales center we were able to provide an effective solution. This was a very large project with multiple displays and a variety of wayfinding signage design needed.
We partnered with Quest Design & Fabrication in Houston to successfully fabricate these displays.
❰❰ BACK TO DISPLAYS