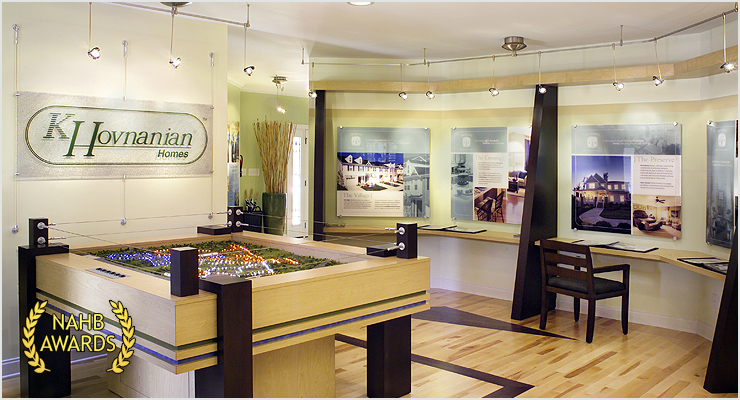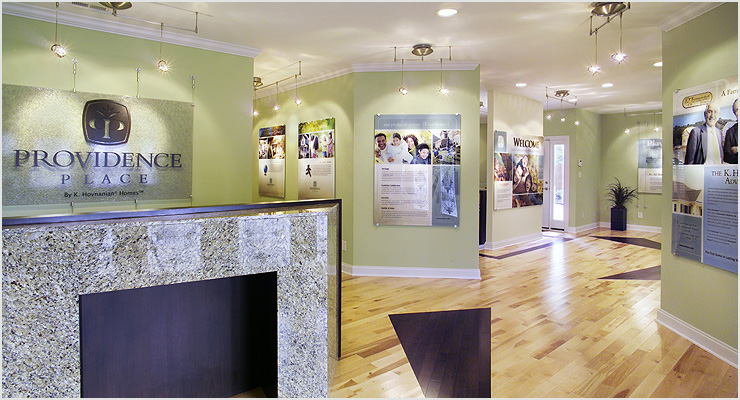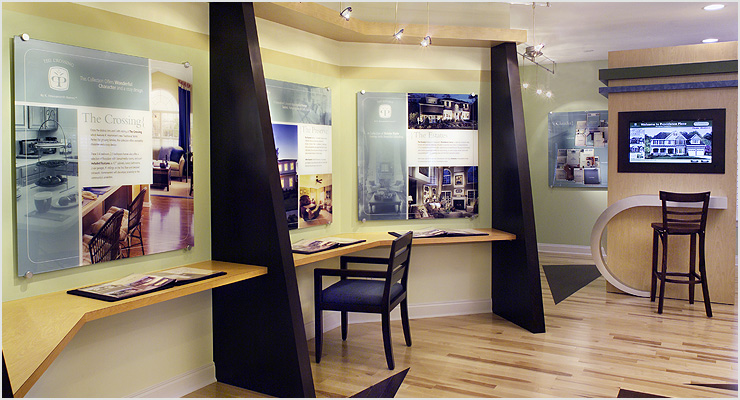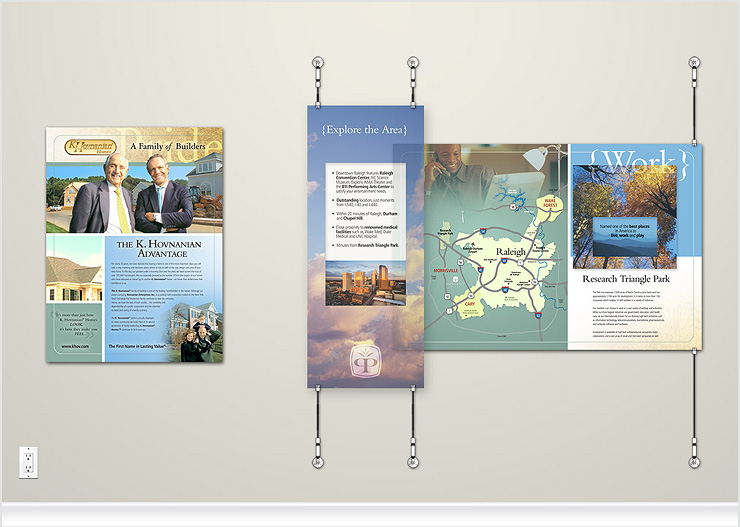 Providence Place Welcome Center Display Designs
Raleigh, NC
This community was developed by the K. Hovnanian Group, they designed four distinctive property designs that appeal to a wide range of home buyers and family sizes and needed displays designed which showcased the various home styles with clarity and simplicity.
This sales center won an NAHB award for "best regional sales center design" in North Carolina. We partnered with Quest Design & Fabrication in Houston to successfully fabricate, deliver and install these displays.
❰❰ BACK TO DISPLAYS
NEXT PROJECT ❱❱