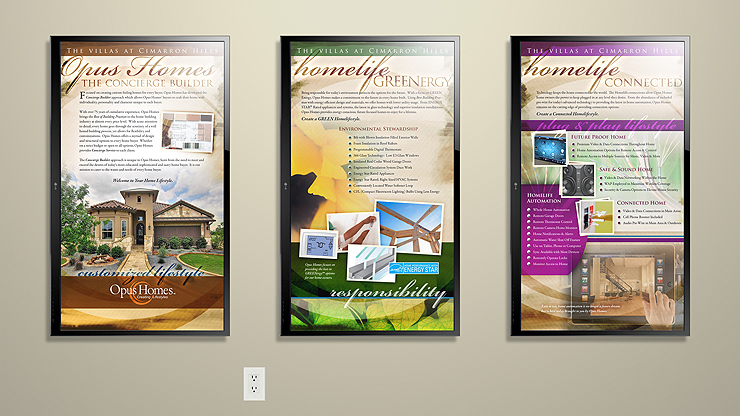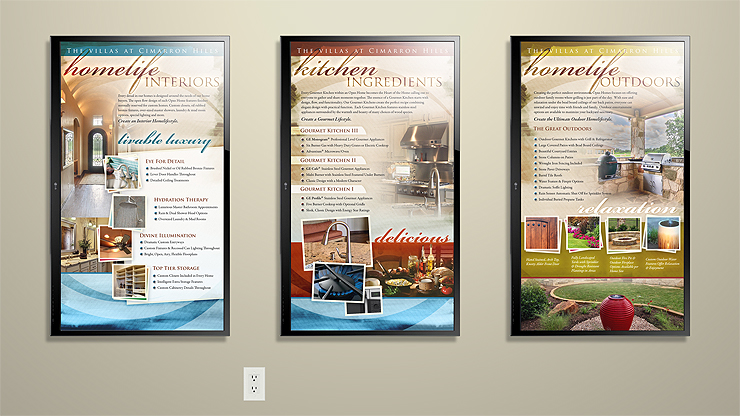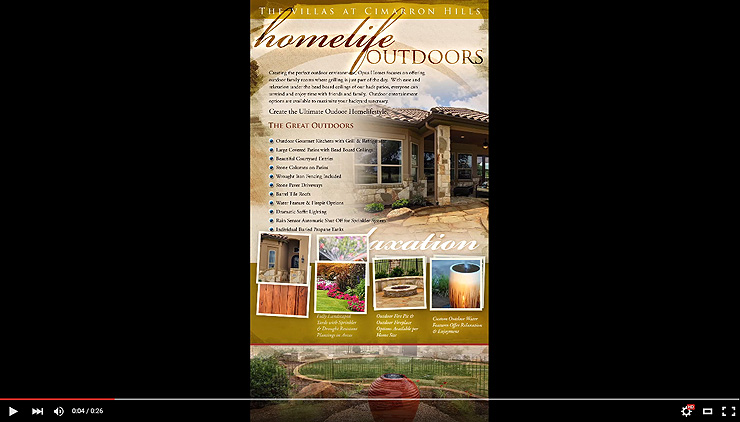 Opus Homes
Animated Sales Office Displays
This custom home builder in Austin, Texas needed graphic displays designed for their brand new sales center. Instead of taking the traditional approach of fabricating, delivering and installing physical displays, we instead went 100% digital which allowed us to be able to update the display content at will.
We chose to use six 52" flat screens mounted vertically on the wall which allowed us more flexibility in the actual display designs and gave us the ability to fully animate them. In fact, this approach ended up costing the client less than half of what a traditional sales center installation would.
❰❰ BACK TO MOTION GRAPHICS
NEXT PROJECT ❱❱