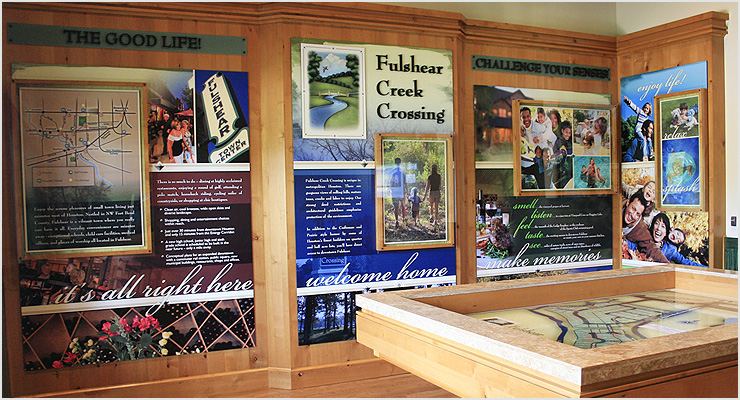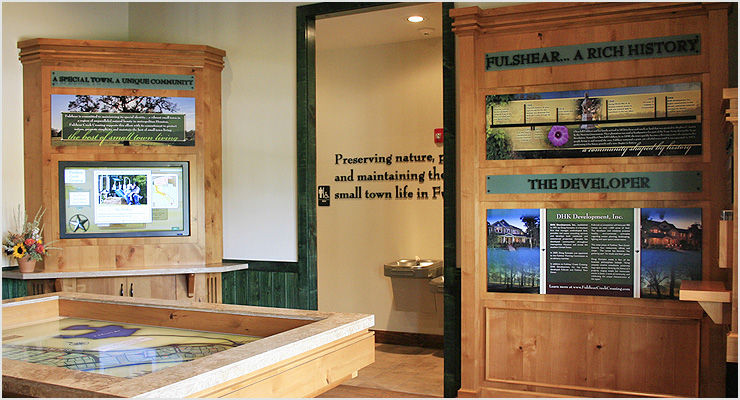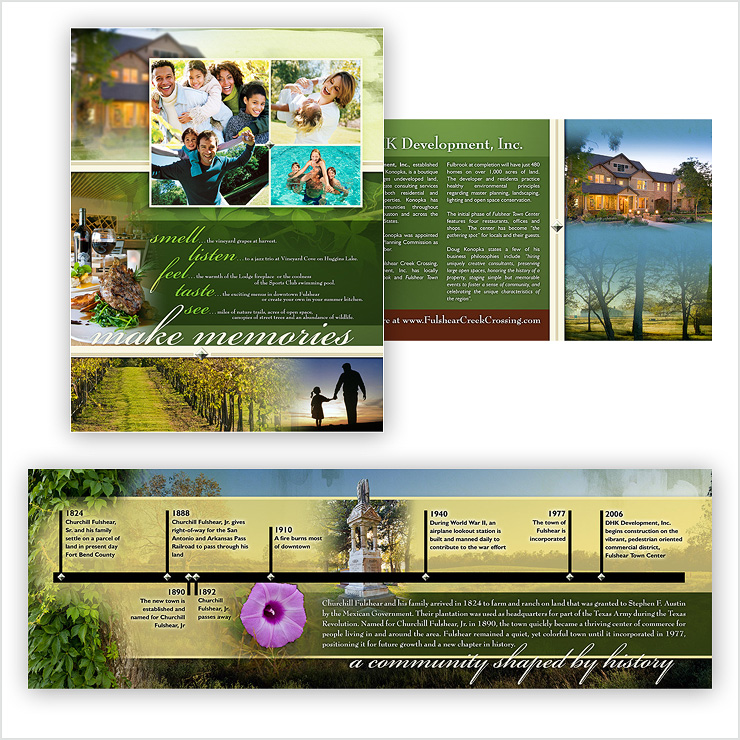 Fulshear Creek Crossing Welcome Center Displays
Raleigh, NC
DHK Development is a boutique firm that manages undeveloped land, provides real estate consulting services and develops both residential and commercial properties. DHK has developed communities throughout metropolitan Houston and across the southern United States. They needed welcome center display designs for the community of Fulshear Creek Crossing and we delivered the goods! This project consisted of a dozen different displays including a custom illustrated site plan and an impact logo with dimensional lettering.
We partnered with Quest Design & Fabrication in Houston to successfully fabricate these displays.
❰❰ BACK TO DISPLAYS
NEXT PROJECT ❱❱