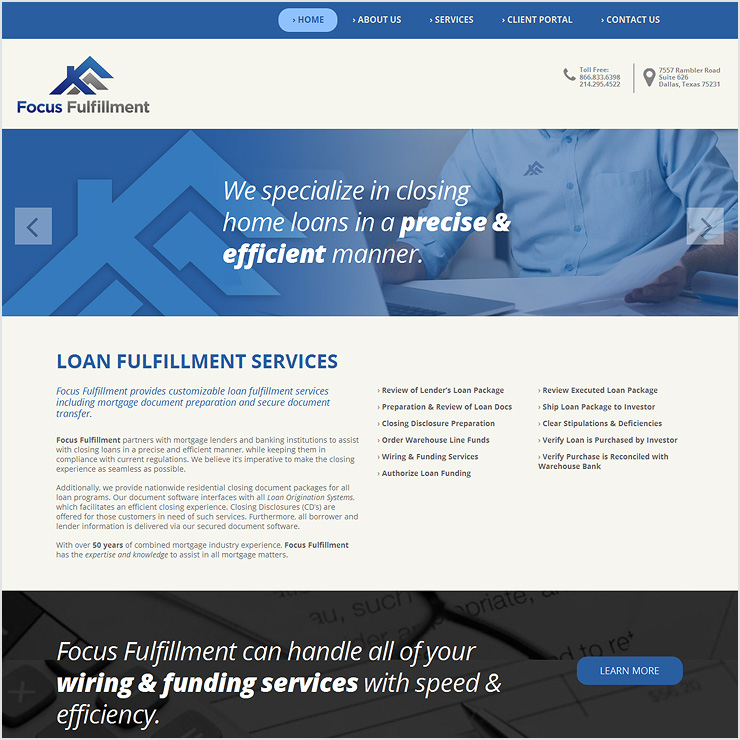 Focus Fulfillment Website Design
Dallas, TX
Focus Fulfillment partners with mortgage lenders and banking institutions to assist with closing loans in a precise and efficient manner, while keeping them in compliance with current regulations.
This Dallas-based startup needed a simple, concise and responsive website to showcase their services. The result was a highly adaptive site that looks and works beautifully across a variety of devices.
❰❰ BACK TO INTERACTIVE
NEXT PROJECT ❱❱