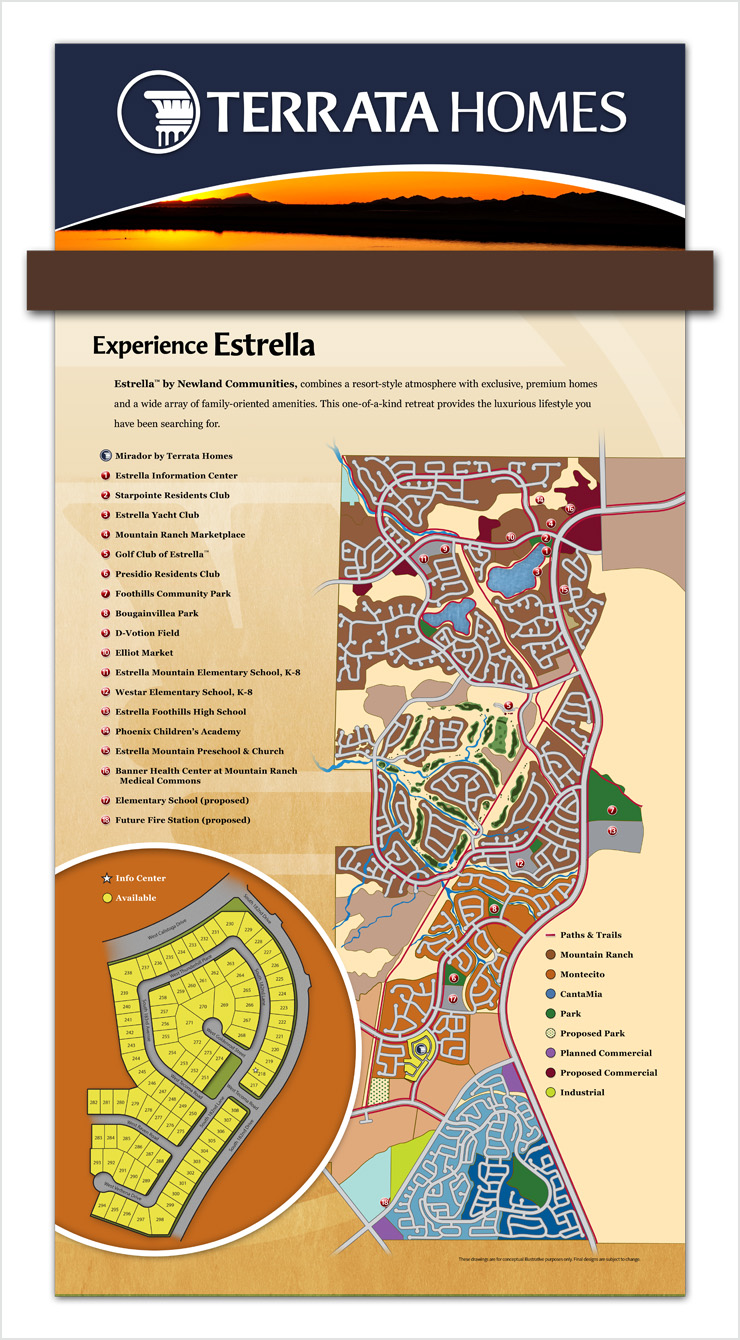 Estrella Location Display Design
Goodyear, AZ
Terrata Homes, one of our top homebuilder clients, tasked us with creating a sales center display for this master planned community just west of Phoenix. The large property features a number of different amenities spread throughout the sprawling community, so we created a highly detailed map of the property with callouts marking points of interest on the 84" x 42" acrylic wall display.
We partnered with Image Craft in Phoenix, AZ to successfully fabricate these displays.
❰❰ BACK TO ILLUSTRATION