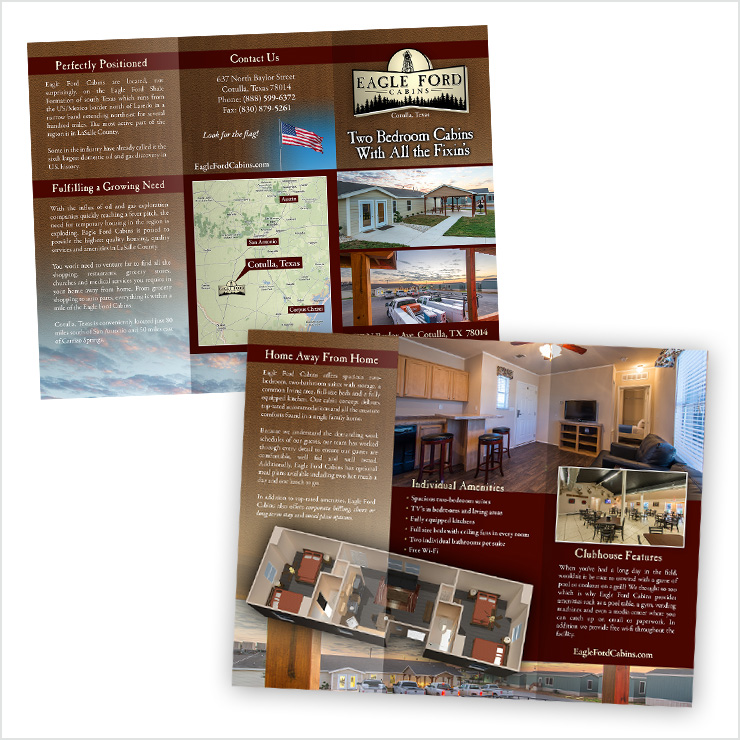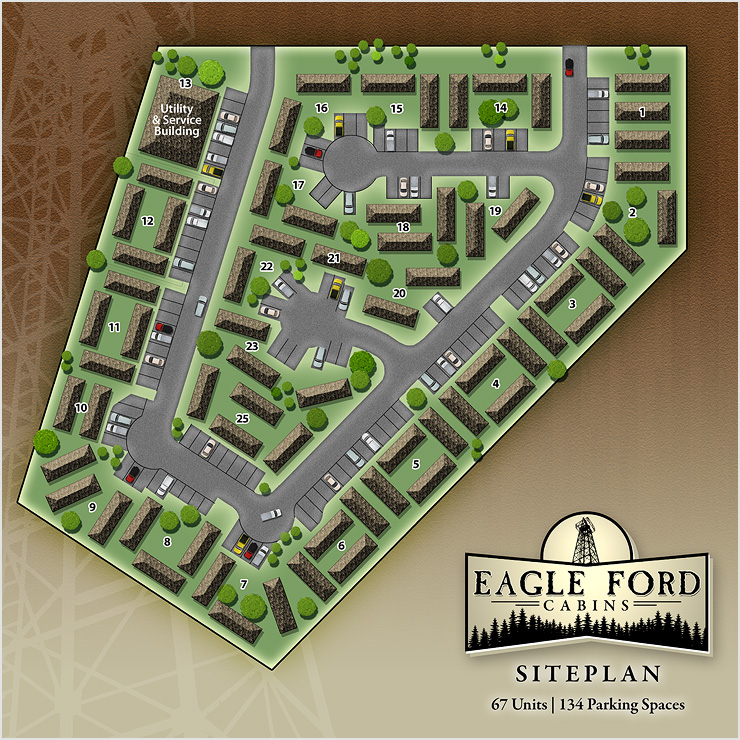 Eagle Ford Cabins Tri-Fold Brochure Design
Cotulla, TX
The Eagle Ford Shale in south Texas is the fastest growing oil & gas exploration field in North America right now, and at the heart of the shale is Cotulla, Texas. Our client owned land in town which they developed into a temporary housing facility, better known as a "man camp". We used a rustic motif to promote the "man camp" image while still keeping the content in line with the rather contemporary design of the accommodations.
This project involved a tri-fold brochure design, a custom designed website as well as 3D cutaway renderings of the dwellings.
❰❰ BACK TO PRINT MEDIA
NEXT PROJECT ❱❱