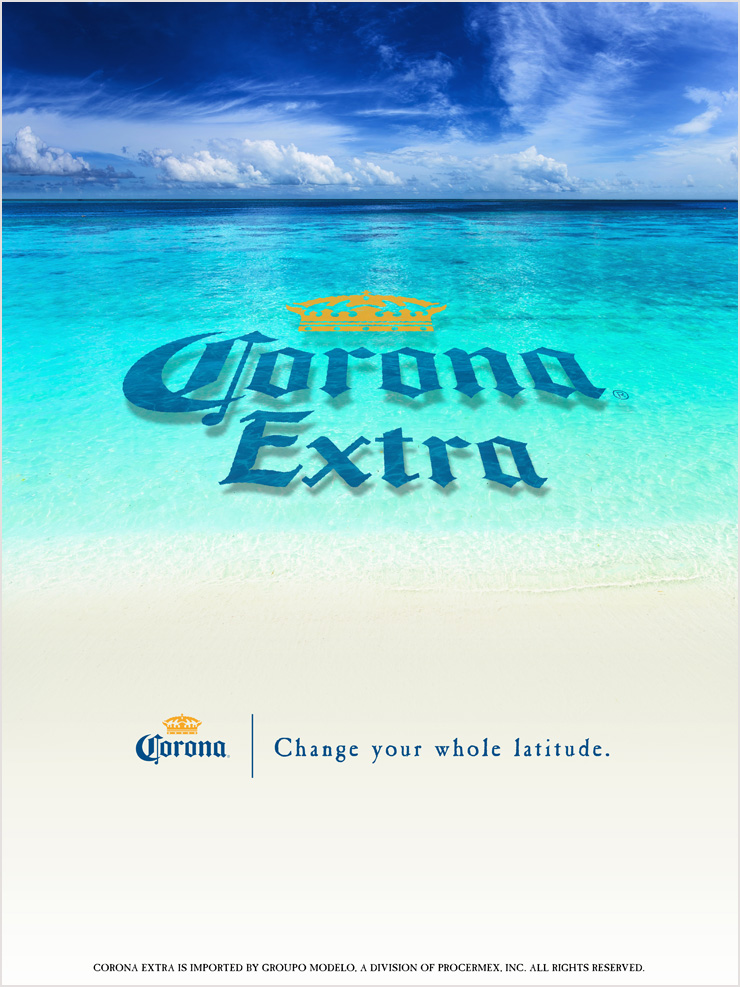 Corona Extra Poster Campaign
México, D.F.
We teamed up with Group-Modelo to create a poster campaign that followed the Corona Extra beach theme which has been wildly popular over the years.
This design was used in print, display ads, bus and train stop signage and a variety of other venues. We 'changed our whole latitude' with this project and it was a resounding success.
❰❰ BACK TO ILLUSTRATION
NEXT PROJECT ❱❱