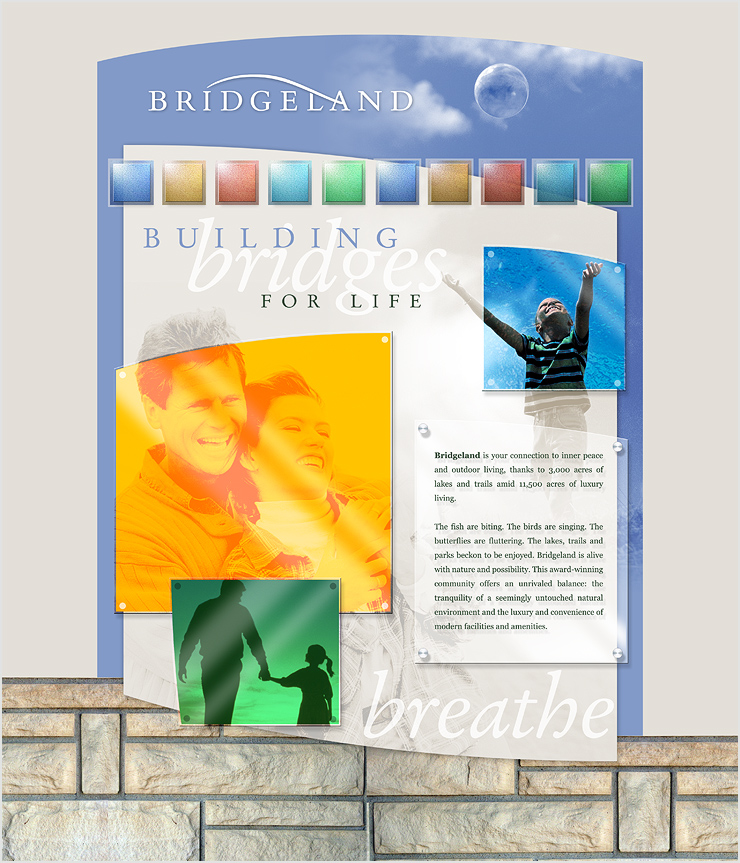 Bridgeland Welcome Center Display
Cypress, TX
This 3,000 acre master planned community in Cypress, Texas was in need of a high-end, contemporary welcome center display to greet visitors and potential customers. This was a prototype mockup to mimic what the actual physical display would end up looking like. Visually prototyping displays can be extremely useful to see how it will fit the space before committing resources to the actual fabrication.
We partnered with Quest Design & Fabrication in Houston to successfully fabricate and install this welcome center display.
❰❰ BACK TO DISPLAYS
NEXT PROJECT ❱❱