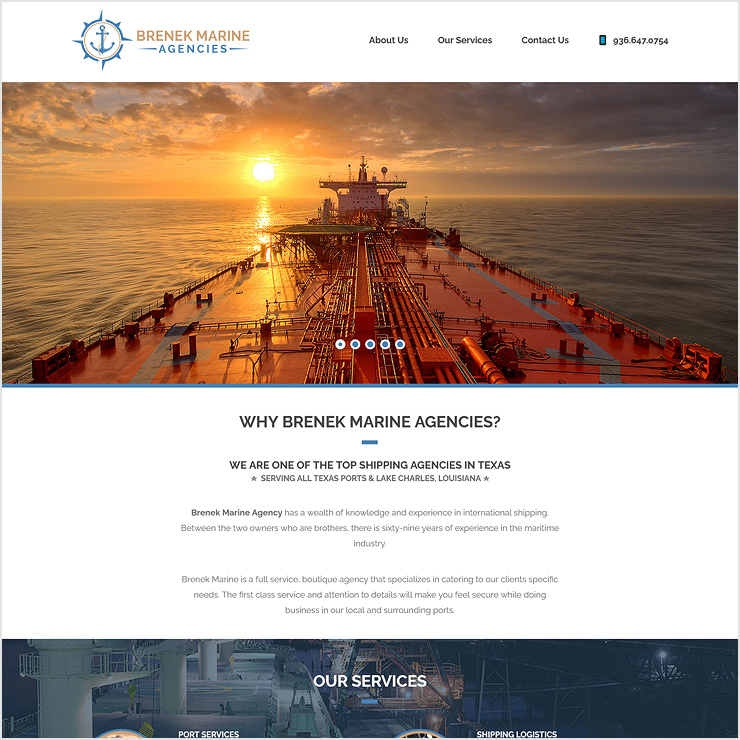 Brenek Marine Agencies Website Design
Conroe, TX
This well established North Houston-based leader in commercial marine shipping logistics services needed a fresh new look and feel for their corporate website in addition to new functionality. This boutique agency specializes in catering to the needs of a very specific industry so they needed a very specific website to match.
A friend of Brenek's in the industry was kind enough to provide us with some fantastic shipping related photography to use on the site. This project included overall visual design, website architecture and a custom built request form.
❰❰ BACK TO INTERACTIVE