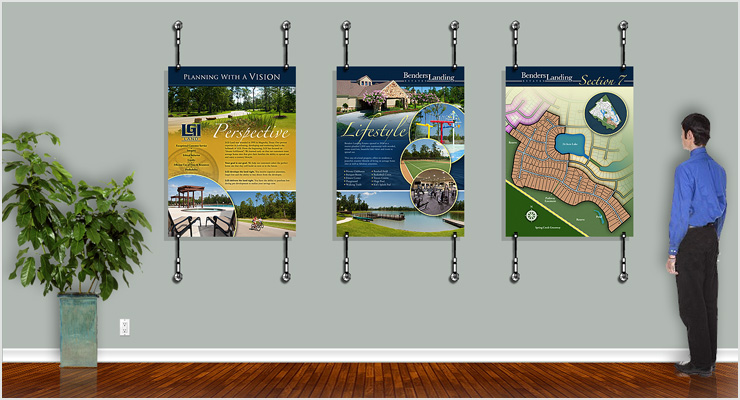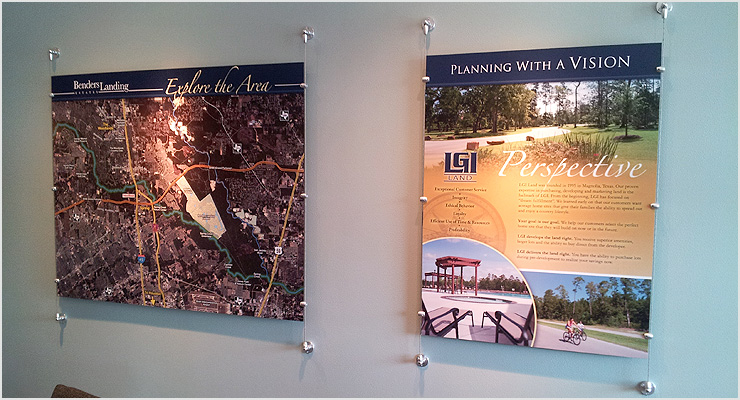 Benders Landing Estates Sales Center
Spring, TX
You might recognize this same wall-hanging system from the Providence Place project, we used a similar setup for the Benders Landing Estates land sales center just north of Houston. This massive acreage community needed six displays which could concisely present the community amenities and area attractions to prospective buyers. We also redesigned their outdated website and wayfinding signage as part of a turn-key design package.
We partnered with Quest Design & Fabrication to successfully fabricate these displays.
❰❰ BACK TO DISPLAYS
NEXT PROJECT ❱❱